How do you become a social entrepreneur for peace? Is it possible to run your own business firm while simultaneously lead an international peace and development organization? For Bolivian native and Houston resident Ximena Murillo, not only is it possible, it is her life.
In Episode 17 of Season 6, Ximena, a Rotary Peace Fellow (class 24), shares how she has been able to hold positions in the private, non-profit and public sectors, while also working for USAID, the UN Association in Houston & UNDP.
Ximena is the President and CEO of United4ChangeCenter for International Development & Global Citizenship (U4C), a global development organization that promotes social justice and sustainable peace in fragile communities around the world.
She is also the CEO of Axess Global Business a consulting firm focusing on achieving positive social impact, developing comprehensive CSR strategies, and conducting social audits.
Key Links:
Stanford social entrepreneurship
Related topics
Have you seen the new PCDN.global
We love changemakers and our mission is to support your journey to change the world while making a living.
PCDN Coaching Services. We love to help you because of your commitment to change. Helping the world is a tough business. So let us help you so you continue your mission. Book a 15 minute free consult.
Become a member of the PCDN Career Campus to get daily access (to job opportunities) community (network with other impact professionals); learning with sector-experts and receive guidance from PCDN Career Coaches.  
This episode was brought to you thanks to the Rotary Peace Fellowship: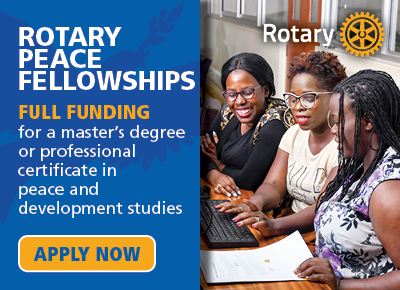 Are you an existing or emerging peace leader looking to take your career to the next level? You might be eligible to receive full funding to pursue a MA or professional certificate in peace & conflict studies. Learn more about Rotary Peace Fellowships at www.rotary.org/peace-fellowships