What PCDN can do for your organization 
PCDN is one of the most trusted names when it comes to careers in social change.
Sure you can post on social networks. We all do. But if you want to reach the right individuals and have a dedicated audience of social impact professionals for your program or job, you are home.
At PCDN we are relational. We just don't take your money and go. We make it your mission to see you succeed. We work with you in ALL stages of the process.
We customize and can do any ad (flavor) that fits YOUR goals and budget. We have ideas to help you get started but we work around YOUR needs. Yes. Blue Cheese ice cream flavor exists. For real. 
We are industry experts and KNOW the social change field from the inside out. We have worked and founded our own NGOs, social enterprise, helped manage leading academic programs & recruited for fellowships.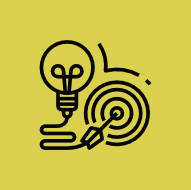 Your investment yields results. Increase the number and quality of applications as well as awareness of your program. For many of our clients we are one of the leading sources of applications for their programs.
Advertising with PCDN has increased Rotary Peace Centers by 200%. PCDN is now the No. 1 driver of external visitors to the Rotary Peace Centers website.
Out of a total 1850 clicks to find out more about our program, a record 791 came via PCDN, making this the number one source of inquiries for our program. Nine of our final round candidates learned about the program via PCDN and four of the 18 selected participants.
I wanted to reach out to say thank you for the amazing work you're doing with PCDN. After applying for a Fall 2020 fellowship I saw on PCDN I received an offer in May & started my fellowship in September. Thank you for actualizing the vision of your idea to build this community--its events, podcast, & resources are wonderful.
Build awareness of your program, attract quality inquiries & increase applications
Increased applications for some clients
CTR Higher than industry average
How to advertise with PCDN
PCDN drafts a 100% customized proposal for you
Receive an electronic invoice
Ongoing support from start to finish