We can all use a bit of help from time to time. The PCDN Career Advisory board is made up of a group of extraordinary individuals representing a diverse range of expertise. From recruiting in the social sector; to development or peacebuilding practice, to tech for social change, they are truly awesome!
While the PCDN Team has a combined 40 years+ experience in the social sector, we rely on our Advisory Board to provide insights for the most challenging questions related to building careers of impact.
Bob Spoer is Chief Enterpreneur for People. A veteran of Silicon Valley search Spoer has recruited business and technical innovators globally for a number of Silicon Valley companies. In addition to LinkedIn, he has worked with Bloom Energy, Trimble and Teknekron. He began his search career with Spencer Stuart based in Hong Kong. "Recruiting for Good", sponsored by the Linkedin for Good Foundation, enables teams of employees to "crowdsource" the best talent for key executive and technical roles for NGOs on a pro bono basis. It has shown promise as a productive model for cross sector collaboration for hiring as well as professional development and knowledge transfer. Pro bono clients have included the White House Presidential Innovation Fellows, Playworks, Global Network Initiative and Ashoka.
Bob Spoer
Chief Entrepreneur for People/SearchAshoka
ElsaMarie is the Founder & CEO of Red Dot Foundation (Safecity) which isa platform that crowdsources personal experiences of sexual violence and abuse in public spaces. Since Safecity started in Dec 2012, it has become the largest crowdmap on the issue in India, Kenya, Cameroon and Nepal.
ElsaMarie is an alumni of the Stanford Draper Hills Summer School, the US State Department's Fortune Program and the Commonwealth Leadership Program. She is also a fellow with Rotary Peace, Aspen New Voices, Vital Voices and a BMW Foundation Responsible Leader. She is listed as one of BBC Hindi's 100 Women and recently was awarded the Global Leadership Award by Vital Voices. She has spoken about her work at the Aspen Ideas Festival , at TEDx MidAtlantic, UN Women, State Department, Vital Voices South to South Leadership Summit. Prior to Safecity, she was in the aviation industry for 20 years where she worked with Jet Airways and Kingfisher Airlines. Her last portfolio was Vice President Network Planning & Charters where she oversaw the planning and implementation of 500
daily flights.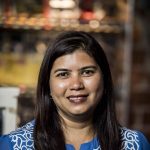 ElsaMarie D'Silva
Founder/CEORed Dot Foundation (SafeCity)
My passion revolves around connecting people and supporting them with finding their purpose at the intersection of social and environmental impact and leadership. Working at THNK is the right place to be.
I have a background in sustainable development and have extensive experience working as a marketer in the responsible investment and impact investing space. Most notably I held senior marketing roles at Nyenrode Business University, Sustainalytics (leading responsible investment research firm), FMO (Dutch Development Bank) and Phenix Capital, an investment consultant focused on impact and sustainable development investing.
Born and bred in Paris, France, I have visited over 35 countries and lived in Switzerland, Canada and the UK before settling in Amsterdam in 2006. I hold a Bachelor's in International Business from La Sorbonne University, Master's in Sustainable Development from Sussex University and an MBA in General Management from Purdue University's Krannert School of Management.
After many years of playing Ultimate Frisbee, I turned my attention to tennis. I love playing it, watching it and dreaming it. Otherwise I am always keen to receive recommendations for good books.
Marthe Reinette
Global Participation DirectorTHNK
Pro Mujer is a leading women's development organization that delivers transformative services to low-income women in Latin America. Diana brings broad experience in social finance, private banking, consulting and private equity in Latin America. Prior to Pro Mujer, she was the Founder of Ascenda, a consultancy committed to business solutions that drive meaningful social change. Diana was also Principal of FIRST, a private equity fund investing in Brazilian growth stage companies delivering social impact alongside financial returns. Additionally, she spent several years as an international private banker at Royal Bank of Canada and Barclays. Diana serves on the boards of Pro Mujer Nicaragua, Pro Mujer Bolivia and the Career Advisory Board of Peace and Collaborative Development Network. She was also Co-Founder of the Association for Corporate Growth, Brazil chapter. Diana graduated from Georgetown University with a Bachelor of Arts degree in government and later earned the Chartered Financial Analyst designation. She also attended Harvard University's Financial Institutions for Private Enterprise Development, an executive education program for microfinance at the JFK School of Government.
Diana Castro
Chief Alliance OfficerPro Mujer
Michael Davidson is the Director of Global Recruitment at the Open Society Foundations where he is responsible for the development and delivery of the overall talent attraction strategy, from pre-recruitment through on-boarding for all of Open Society's hub and regional offices. Michael further acts as an advisor to Open Society's individual foundations on the development and implementation of their recruitment strategies. Prior to joining Open Society, Michael oversaw recruitment and onboarding at the Clinton Foundation where he expanded the recruitment function across the Foundation's multiple international entities. Before the Clinton Foundation, Michael worked at Human Rights Watch overseeing recruiting, onboarding and global mobility and was the co-chair of HRW's Diversity Committee. Michael received his BA in Political Science and Intercultural Studies from Fordham University.
Links
Michael Davidson
Director of Global RecruitmentOpen Society Foundations
Sanam Naraghi-Anderlini is the Co-founder and Executive Director of ICAN. For over two decades she has been a leading international peace strategist. In 2000, she was among the civil society drafters of UN Security Council Resolution 1325 on women, peace and security. In 2011, Ms. Naraghi-Anderlini was the first Senior Expert on Gender and Inclusion on the UN's Mediation Standby Team. She provides guidance and training to senior personnel in UN agencies, governments and NGOs worldwide, and has worked in conflict affected countries globally.
Between 2002 and 2005, as Director of the Women Waging Peace Policy Commission, Sanam led ground breaking field research on women's contributions to conflict prevention, security and peacemaking in 12 countries. Between 2008-2010 she led UNDP's 10-country action research on men in crisis settings. She has published extensively on peace and security issues, including Women building peace: What they do, why it matters (Lynne Rienner Publishers, 2007). Ms. Naraghi-Anderlini holds an M.Phil in Social Anthropology from Cambridge University. Iranian by birth, she is a UK citizen, and has twin daughters.
Sanam Anderlini
Co-founder and Executive DirectorInternational Civil Society Action Network
Anne leads the general management and strategic direction of the office, ensuring the Graduate Career Center produces quality programs and services to the many different constituents supported by the office: students, employers, alumni, faculty and the greater GSFS and MA Government communities. Anne also oversees new and existing employer relationships, as well as leads professional skills workshops. Anne individually coaches students and alumni as they grow and develop into industry leaders. Anne is a professionally certified Executive and Leadership Coach (PCC) as well as a certified Career Management Coach.
Prior to coming to Georgetown, Anne taught career management courses at George Mason University. She also served as the Associate Dean of Students at American University. Anne holds a M.Ed. in Counselor Education from the University of Virginia and a B.A. in Economics from the University of Mary Washington.
Anne Steen
Director of the School of Foreign Service Career CenterGeorgetown University
Elisabeth Kvitashvili is an accomplished development professional with global humanitarian and crisis response leadership and field operations expertise spanning more than 35 years. She was a Senior USAID Manager, and held multiple positions within USAID including Mission Director for USAID/Sri Lanka and Maldives, Colombo, Sri Lanka,2015, Mission Director for USAID Russia, Moscow, Russia, 2009-2010, and Senior Deputy Assistant Administrator for the Bureau of Middle East, 2013-2015. She was an adjunct professor at Georgetown University in the Conflict Resolution Program and created and taught "Food Security and Conflict Resolution: An Operational Perspective; Food Security," and "Humanitarian Assistance and Conflict Resolution: An Operational Perspective". She is a part-time senior development advisor for International Orthodox Christian Charities and Crown Agents and a Senior Associate (non-resident) at the Center for Strategic and International Studies (CSIS).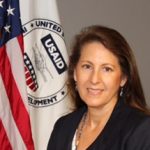 Mohit is an innovator in the education space, focused on developing curriculum to help youth be 'changemakers'. He is the founding Director of the Centre for Executive Education at the University for Peace (UPEACE), headquartered in Costa Rica. In this role, he has developed and taught over 50 seminars in eight countries on themes ranging from 'Education 2.0' to 'Entrepreneurship, Innovation and Social Change'. Prior to this role, he served as VP of Programs at Watson U and Education Program Manager of the Earth Charter Initiative, an international nonprofit organization. He also spent four years at A.T. Kearney management consultants. He has a Bachelor's degree in Industrial Engineering from Stanford University and did his Master's at the Harvard Graduate School of Education.
Mohit Mukherjee
founding Director
Centre for Executive Education at the University for Peace
Tammy Lynn Gilmore
Virtual Events & Experiences Designer
Dr. Abdalla's current position is the International Institute of Islamic Thought (IIIT) in the Washington, D.C. area. From 2014 to 2017 he was the Senior Advisor on Policy Analysis and Research at the Institute for Peace and Security Studies (IPSS) of Addis Ababa University. In 2013-2014, he was Vice President of SALAM Institute for Peace and Justice in Washington, D.C. From 2004-2013 he was Professor, Dean and Vice Rector at the United Nations-mandated University for Peace (UPEACE) in Costa Rica. From 2001-2004 he was a Senior Fellow with the Peace Operations Policy Program, School of Public Policy, at George Mason University, Virginia. He was also a Professor of Conflict Analysis and Resolution at the Graduate School of Islamic and Social Sciences in Leesburg, Virginia. He was a public prosecutor from 1978 to 1987 in Egypt. He then emigrated to the U.S. where he obtained a Master's degree in Sociology and a Ph.D. in Conflict Analysis and Resolution from George Mason University.
Amr Abdalla
Assessment and Evaluation Director of the Reform of Education in Muslim Societies ProjectInternational Institute of Islamic Thought
Surabhi is passionate about developing talent, cultivating good management, and creating cultures where individuals and teams thrive. She is especially interested in understanding the workplace and how it impacts people's lives. As a skilled career coach and Gallup-Certified Strengths Coach she has a natural ability to see someone's unique talents and motivations in people and knows that a career impacts many facets of one's life. She gets great joy from making the unwritten rules of a job search more explicit to create equity and guiding others on their journey to career success.
She spent the last four years sitting at the intersection of conversations with job seekers and employers in the social impact space, as the Director of Career Services at NYU Wagner. Her career has spanned launching an educational site in India from the ground up, working in grant-making, and building capacity with young talent in New York City. Surabhi holds a M.Ed from The University of Vermont and two undergraduate degrees from Virginia Tech and has presented at conferences nationally. She is an Assistant Adjunct Professor of Public Service at NYU Wagner.
When she's not savoring her craft as a coach, manager, mentor, and mother, you can find her feeding her creativity, traveling, exploring food markets, cooking, and (of course) eating.
Surabhi Lal
Chief Impact OfficerLuminary
Based in London, Carolyn works as part of the global recruitment team at Open Society Foundations on talent engagement, attraction and direct sourcing strategies for mid to senior level hires. Before coming to OSF she worked in executive search, most recently as part of the not-for-profit team at Odgers Berndtson, the UK's pre-eminent executive search firm, where she handled the delivery and execution of a range of executive and non-executive appointments across the sector.
Carolyn Goodman
Recruitment Source
Open Society Foundations
Expert in innovation, technology and entrepreneurship for development, sustainability and digital transformation. I have worked in Europe and Latin America with IDB and CAF for almost ten years managing and advising projects with entrepreneurs, NGOs, companies and governments. I have a master's degree in innovation for sustainable development at the University of Sussex/SPRU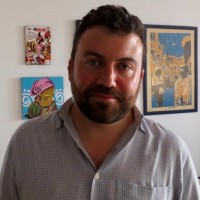 Xoan Fernandez
Innovation for Development /Social Innovation
Jennifer Bangoura is a Senior Career Coach at 2U who works at the intersection of meaningful employment and helping people move to the next level in their career. She has spent the past 10 years working in the primary and higher education sectors in the US, Middle East and West Africa at the village, university, career center and HQ levels.
Andrew Russell is a specialist in peacebuilding and organizational change, with close to three decades of experience in the United Nations. He brings in-depth knowledge of UN programme and operations both at Headquarters and in the field. Mr. Russell has worked in Central America, Cyprus and, most recently, in Kosovo, where he served as UN Development Coordinator and UN Development Programme Resident Representative.
He designed and oversaw implementation of programmes dealing with the promotion of social dialogue, civic engagement and civil society participation in national development processes, as well as territorial-based approaches to integrated local development. He holds specialized expertise in crisis prevention and recovery and his field experiences have primarily been within the context of managing programmes in support of the transition from conflict to peace and development and the promotion of multi-stakeholder dialogue in ethnically or politically divided contexts.
He has also served in corporate managerial positions, including as the coordinator of internal management consulting services within the UN Development Programme. Mr. Russell holds a Masters of International Affairs from Columbia University and he has taught development and peace building studies at the undergraduate and graduate level as an adjunct lecturer at Haverford College and Columbia University. He was, until April 2019, the Senior Advisor to the UN Assistant Secretary-General for Human Resources Management, where his work focused on change management within the context of UN reform.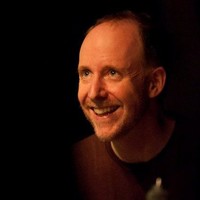 Andrew Russell
Senior Level Development Professional
Nick Martin is an educator, technologist, and social entrepreneur with over ten years of international development and peacebuilding experience. He is the founder and CEO of TechChange, a Washington DC-based social enterprise that provides tech training for social change. The TechChange model for technology training has been featured in the New York Times, Forbes, Economist, Fast Company, PBS NewsHour and more. Nick is a PopTech Social Innovation Fellow (2013), an Ariane de Rothschild Fellow (2014), and an International Youth Foundation Global Fellow (2009). Nick is an adjunct faculty member at Georgetown and George Washington Universities where he teaches graduate courses on Technology for Social Change, Technology for Crisis Response, and Mobile Phones for International Development. Nick received his BA with honors from Swarthmore College and holds an MA in Peace Education from the United Nations mandated University for Peace (UPEACE).
Nick Martin
President & CEO
TechChange
Monica is a passionate educator, speaker, community builder, and an author of Rethink Creativity. Driven by her own all too common experiences of feeling stuck and uncreative at work, she's determined to change the status quo of the modern workforce.
She is driven by the belief that everyone is innately creative and that creativity can be used to catalyze personal and professional change. As the Founder and CEO of InnovatorsBox®, her deepest satisfaction comes from seeing individuals realize their full potential and talents through creativity.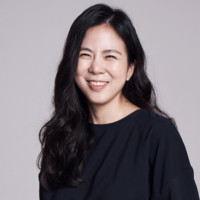 Monica Kang
Founder & CEO InnovatorsBox
Geopolitical intelligence and risk management, systems and design thinking for complex human and national security challenges, innovative financing and private sector partnerships for peace and development.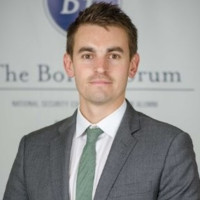 Stone Conroy
Geopolitical Analysis & Intelligence United Airlines
Expert in research, peace and security, peacebuilding and development.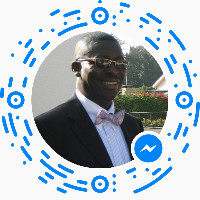 Tony Karbo
Executive Director
N'zarama Center for Peacebuilding
Simon Cohen set up Global Tolerance when he was 24, and went on to manage the PR for HH Dalai Lama, Gandhi's grandson, The Prince of Wales and many of the world's leading change-makers. Simon grew the company to be worth approximately £1m and then launched a global competition called an Open Leadership Exercise, to give away the company he founded. He is now a stay-at-home father and works as a keynote speaker, broadcaster and communications consultant.
Simon Cohen
Event Host / Keynote, Entrepreneur
Vicki Johnson is Founder and Director of ProFellow.com, the leading online resource for information on professional and academic fellowships. Vicki is an alumna of the New York City Urban Fellows Program, the German Chancellor Fellowship, the Herbert Scoville Jr. Peace Fellowship and the Ian Axford Fellowship in Public Policy (New Zealand).
Geraldine Hepp
Global Community Director Amani Institute
Vicki Johnson is Founder and Director of ProFellow.com, the leading online resource for information on professional and academic fellowships. Vicki is an alumna of the New York City Urban Fellows Program, the German Chancellor Fellowship, the Herbert Scoville Jr. Peace Fellowship and the Ian Axford Fellowship in Public Policy (New Zealand).
Helena is the managing director and co-founder of Build Up, a social enterprise that designs, researches and implements innovative and technology-enabled peacebuilding programs that promote peace, support civic engagement and prevent conflict. She has worked with NGOs, governments and United Nations agencies in conflict and post-conflict environments including Sudan, South Sudan, Central African Republic, Iraq, Libya, Cyprus, Syria, Nepal, Somalia and Colombia. Helena writes and speaks often about technology innovation for peacebuilding, and is considered a thought leader in the emerging field of peacetech. She is also on the Board of Advisors of International Alert and Elva Community Engagement.
Dr. Craig Zelizer is the Founder of http://PCDN.global , which connects a global community of changemakers to the tools, opportunities and inspiration to build careers of impact and scale change. He has strong experience in the development sector, academia and social entrepreneurship. From 2005 to 2016 he served as a professor in the Conflict Resolution program at Georgetown University (where he still serves as an Adjunct Faculty and teaches social entrepreneurship).
He has led trainings, workshops and consultancies in over 20 countries organizations including with USIP, USAID, CRS, Rotary International and others. Craig is a recognized leader in the social sector field. He has received several awards including George Mason's School of Conflict Analysis and Resolution's alumni of the year award and an alumni career achievement award from Central European University.
Dr. Zelizer spent two years in Hungary as Fulbright Scholar and was a Boren Fellow in Bosnia. He has published widely on peacebuilding, entrepreneurship, and innovation in higher education.
Sarah Cunningham leads strategic communications and marketing and recruitment efforts for Rotary's Peace Fellowship program. Prior to her work with Rotary she managed economic development initiatives linking artisans worldwide to U.S. markets. Sarah holds a BA in Spanish and Latin American Studies from the University of Minnesota–Twin Cities and an MS in International Public Service from DePaul University.
Sarah Cunningham
Senior Marketing and Recruitment Strategist Rotary Peace Centers
Environmentalist, advocate, and project manager dedicated to bridging science and policy to achieve
environmental justice. Over five years of experience in fast-paced, deadline-oriented organizations
including higher education, non-profit, and government. Extensive experience with domestic and
international clientele from diverse ethnic, cultural, and linguistic backgrounds. Trained in mediation,
negotiation, project management, and intercultural communication. Graduate of the Kroc School for Peace and Justice at the University of San Diego, with a focus on environmental conflict and conflict analysis.
Over five years working in program management, five years of research experience, and over four years of experience in public relations, international education, and event management.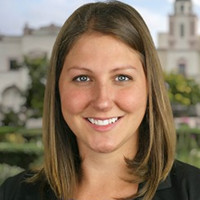 Kajsa Hendrickson
Project Manager Center for Sustainable Energy
David J. Smith's work spans the fields of peacebuilding, conflict resolution, and civic and global education. He has over 30 years' experience as an educational consultant, lawyer, mediator, college professor, trainer, senior program officer, senior manager, and author. David supports educators, youth, and professionals in developing institution-wide initiatives and student activities promoting civic, conflict, and peacebuilding awareness. He is the author of Peace Jobs: A Student's Guide to Starting a Career Working for Peace (Information Age Publishing 2016). He has consulted with nearly 500 colleges around the U.S. and has given over 600 talks on peacebuilding, conflict resolution, and international education. He is the president of the Forage Center for Peacebuilding and Humanitarian Education, Inc., a 501c3 not-for-profit that offers experiential learning opportunities for students and professionals. He was formerly a senior program officer and coordinator of national outreach at the U.S. Institute of Peace.
David J. Smith
CONSULTANT | SPEAKER | COACH | TRAINER
David J. Smith Consulting
Dr. Catalina Rojas is originally from Bogotá, Colombia. However, she came to the U.S. to pursue her doctoral studies, fell in love with boy and has made the Washington DC area, her home for 18 years. She is part of the PCDN team. Her title is Director of Innovation but in reality she is involved in most aspects of the PCDN operation. From growing the amazing pool of clients and partners; to researching and producing the best content possible for our members; and everything in between. Dr. Rojas is PCDN's graphic designer, webinar host, blogger, photographer and also spends more time than she wants updating our customer relation management CRM database. (Not everything is fun). Prior to PCDN, Dr. Rojas worked in the intersection of policy, international development and gender for a Washington DC women's organization: Women Thrive Worldwide. Dr. Rojas created partnerships with NGOs and CBOs from Central America and West Africa. She has a Ph.D in Conflict Analysis and Resolution and she specializes in gender and peacebuilding issues. She has also worked as a consultant for IIS, USAID, UNWOMEN, OAS. She is also a seasoned trainer, researcher and teacher. Dr. Rojas loves working for a small company like PCDN that has a very intentional social mandate. Working for a small organization gives her the flexibility to spend as much time as possible with her intrepid and fabulous 6 year old who already is better at her doing pull-ups. She is an avid (not so good) crossfitter, lover of healthy nutrition (she even has a food blog) and wishes she could have a treadmill desk so that she can do all her work standing up and walking.
Dr. Catalina Rojas
Director of Innovation
PCDN.Global
A peace practitioner with over fifteen years' experience in all aspects of Peace building — Conflict Analysis, Conflict Sensitivity, Non-violent Social Action & Conflict Transformation, Community conflict prevention and Peacebuilding, Religious Peace Building, Peace Research and Peace Education.
Shamsia Ramadhan
g aProgram Manager, Capacity for Inter-religious Action Catholic Relief Services
Her background includes ten years of teaching experience in the field of Conflict Resolution, with an emphasis on research methods, genocide prevention, social identity, and experiential learning with study abroad components. In addition, Sandra focuses on curriculum design and program development with international partners. She holds a Ph.D. from the School for Conflict Analysis and Resolution at George Mason University. Sandra greatly enjoys working with students, putting a strong emphasis on finding one's niche in the peace-building field, while building a strong portfolio of practical fieldwork and skills.
Sandra Jones
Deputy Director, Graduate Programs in Conflict Resolution and Coexistence, Sustainable International DevelopmentHeller School at Brandeis University
Search for Common Ground is an international conflict transformation NGO working in 45 countries in Africa, Asia, Europe, the Middle East and the Americas. Mike leads Search's work with governments, NGOs, international organizations, and the private sector, with a focus on violent extremism, business and human rights, and complex emergencies. He was previously Search for Common Ground's Program Manager for the Africa Region, where he oversaw the development and launch of conflict resolution programs across the Sahel and Lake Chad Basin, amidst state collapse in CAR, the crisis in South Sudan, and in the wake of Cote d'Ivoire's electoral crisis. He previously served with Search in the Democratic Republic of Congo and Burundi, managing emergency, governance, and security sector programs. Prior to joining Search, he worked on African affairs at the Woodrow Wilson Center. Mike has an MA from Georgetown and a BA from Harvard.
Mike Jobbins
Director Global Affairs
Search for Common Ground
Founder/CEO of GoodWorld, the tech company fueling generosity on social media through instant payments with a hashtag: #donate.
Extensive experience in social media campaigns, fundraising, communications, leadership research and program management at the highest level of the foundation and non-profit industries. Worked extensively with organisations across the United States and New Zealand to help them understand their purpose and deliver cutting-edge programs and communications strategies.
Dale is changing the way we connect online. Her #donate software, developed to make giving easy on social media, is unleashing the next generation of generosity. Her goal is to support the evolution of the human experience with money by creating a generosity-based financial system. A native Kiwi, her company GoodWorld is based in Washington DC.
Devin is a journalist, author and speaker. He calls himself a champion of social good. He travels extensively as a volunteer doing service, as a journalist finding heroes and as a speaker sharing what he's learned. As a Forbes Contributor he covers social entrepreneurship and impact investing, reaching an audience of over 1 million people. He's produced over 800 episodes of his Your Mark on the World show featuring luminary change agents. A bestselling author, his books—read over 1 million times—help people use money for good. To tell stories, he draws on his entrepreneurial finance experience as an investment banker, CFO, treasurer, and mortgage broker. Previously he worked on the U.S. Senate Banking committee staff and earned an MBA at Cornell.
Devin Thorpe
Candidate for Congress in Utah's 3rd District
Monica Curca is a peacebuilder, communications specialist and facilitator, leveraging storytelling and capacity building to make a more just and peaceful world. She is the founder and managing director of Activate Labs, a strategy, storytelling and transformational leadership capacity building organization. Monica is a facilitator utilizing participatory processes and design thinking to support movements, organizations and grassroots communities as they collectively work to shift policy, narrative and culture towards justice. She holds two Masters Degrees from the Heller School for Social Policy in Management at Brandeis University, in Sustainable International Development and Conflict and Coexistence and lives in Southern California with her partner and two curious and creative children.
Monica Curca
Founder & Director Activate Labs
Paul is the Co-Founder and CEO of Shortlist, a recruiting technology startup transforming how talent meets opportunity in emerging markets. Shortlist is on a mission to unlock professional potential and combines technology, data, and a human touch to source and screen great job-seekers for growing, purposeful companies across India and East Africa.
Before Shortlist, Paul was the Founder and Managing Director of Accion Venture Lab, a financial inclusion-focused venture capital fund. Under his leadership, Venture Lab invested in 24 fintech startups across Asia, Africa, Latin America and the US. Prior to that, Paul worked with SKS Microfinance, India's largest microfinance institution, leading a team of 20 in Hyderabad, India on business development, product, and strategic partnerships.
Paul has also advised CGAP, Root Capital, Shell Foundation, BRAC, and others on access-to-finance issues globally; practiced corporate law with Mayer Brown; and worked as an advertising account executive for Leo Burnett. He currently teaches impact investing courses for the Impact Business Leaders certificate program, and serves as a Senior Advisor to Blue Haven Initiative, a family office based in Cambridge, MA. Paul has a BA from Amherst College and a law degree from Yale Law School. He lives in Mumbai, India
Paul Breloff
CEO & Co-Founder
Shortlist Professionals
After almost a decade of professional experience in education and career advising, I combined my love of gaming, my interest in online communities, and my education in security and conflict resolution to pursue work in the trust and safety field in late 2019.
I provide career advice through volunteer and consulting opportunities on a case-by-case basis.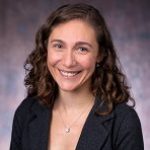 Bri Riggio
Trust and Safety Analyst & CCSP Career Advisor
Mirsad "Miki" Jacevic has more than 25 years of experience as an organizational leader and has spent the last 20 years as the Vice Chair of Inclusive Security, spearheading training programs and strategic consultations around the globe. He led the development of strategic partnerships with the UN Development Programme, the Organization for Security and Cooperation in Europe, and the Organization of American States, among others. He has long championed advocacy, research, and training efforts to support inclusive leadership in peace and security and he has dedicated his career to working on issues of conflict prevention and resolution and transitional justice. Originally from Sarajevo, Mr. Jacevic has led efforts to prevent conflict, stop violence, and help communities and nations rebuild after war. With passion for the inclusion of marginalized groups, he has advocated for systemic ways to tackle conflicts, from working with multinational organizations, to governments, to civil society actors. Some career highlights include building an inclusive Afghan Peace and Reconstruction Programme, a post-conflict development strategy in Liberia, transitional justice and disarmament structures in Colombia, and police reform initiatives in Pakistan; authoring a groundbreaking curriculum based on several decades of experience in teaching conflict analysis and resolution globally; and his role as a senior peacebuilding advisor at Karuna Center for Peacebuilding. In 2004, Mr. Jacevic and his wife co-founded Global Youth Connect, an organization dedicated to mobilizing young people to prevent genocide. He teaches at Rotary Peace Center, American University, and the School for International Training with a focus on transitional justice and monitoring and evaluation of peacebuilding programs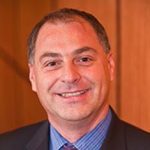 Mirsad Jacevic
Senior peacebuilding and expert in government relations and public policy
Frank Blechman is a consultant helping businesses, community organizations, and public agencies increase their effectiveness though internal and external consensus building. He has assisted with process design, system design, facilitation, training, and motivation.
Since 2002, he has been an organizational consultant, working on local and state-level projects. From 1991-2002, he was a member of the graduate faculty at the Institute for Conflict Analysis and Resolution of George Mason University. Since 2013, he has served as a Board member of the Northern Virginia Mediation Service (NVMS) Formerly an Associate of the Conflict Clinic, Inc. (1987-91, affiliated with GMU), he has extensive experience in research and analysis, conflict intervention, mediation and conciliation of public issues, designing conflict-resolving processes and systems, and providing training in conflict resolution to policymakers, public and private officials and citizen leaders.
Bridge-builder, systems thinker, and operations architect for 10+ years in fields of education, health, and international development. Building strategies, systems, networks, and teams for the growth and expansion of social enterprises; Facilitated social entrepreneurship practices for hundreds of businesses leaders and young innovators; Fundraised globally to support organizations in the US and Indonesia; Awarded Fulbright for dedication towards mutual understanding between nations; Produced local and global events with 10-300 people – primarily groups of impact investors, health influencers, or youth. Now supporting the growth, health, and success of social entrepreneurs and integrative health practitioners.
Currently, as an international volunteer, Christine provides Career Services for students and alumni at the UN-mandated University for Peace (UPEACE) in Costa Rica. Christine's work in career advising and coaching spans 35 years including public and private university settings, public-private sector initiatives, teaching career development courses for credit at community colleges and a university, and serving at nonprofits.
Christine Oatis-Skinner
Career Development Advisor & Coach
University for Peace
Shade is a leading expert in sustainability. She previously worked at in a variety of position at Calvert Research and Management. As an ESG analyst Ms. Brown has environmental, social, and governance (ESG) expertise in the healthcare and telecommunications industries. In addition to ESG analysis and corporate engagement she led Calvert's research and development efforts on key responsible investment themes such as corporate diversity and the United Nations Sustainable Development Goals (SDGs) in partnership with academic institutions, ngos and think tanks. Ms. Brown's previous work experience includes research with the Stanford Graduate School of Business and economic, conflict, and policy analysis with international ngos. She has conducted labor and human rights analysis with the Overseas Private Investment Corporation, and consulted with Center for Sustainable Economics at the United States Institute of Peace, Ms. Brown earned a B.A. in Economics and Psychology from Smith College and an M.A. in Conflict Resolution from Georgetown University.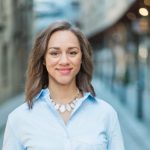 Shadé (Brown) Velgersdyk
Corporate Advisor
ISS Corporate Solutions
As Managing Director of the Center for Energy, Development and the Global Environment (EDGE) at Duke University's Fuqua School of Business, Katie Kross manages Center operations, directs programming, and connects MBA students with classes, project opportunities, career support, and other resources to pursue their interests in the energy and sustainability sectors.
Katie has spent more than 10 years in university and nonprofit administration. She has advised on energy and sustainability strategy, business planning, and market research projects for a number of organizations in both the for-profit and non-profit sectors, and is the author of Profession and Purpose: A Resource Guide for MBA Careers in Sustainability (2nd edition, Greenleaf Publishing, 2014). She is an active speaker at business schools around the country on energy and sustainable business careers, and has counseled hundreds of students on their individual career paths.
Ms. Kross has served on the boards of the U.S. Partnership for Education for Sustainable Development and the Triangle, North Carolina professional chapter of Net Impact. She holds a BA from Davidson College and an MBA from UNC.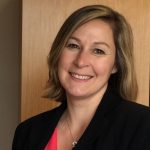 Katie Kross
Managing Director of the Center for Energy, Development and the Global Environment
Duke University's Fuqua School of Business
Dr. Alma Abdul-hadi Jadallah is President of Kommon Denominator, Inc. She has advised and worked on strategic projects related to conflict prevention and mitigation, training and education, and capacity building on the national and international levels.
Alma won top honor as the 2009 Woman Business Enterprise Regional Star Award. Previous awards include the DC – Region Outstanding Woman Business Enterprise for 2008. In 2007, the company was listed on the Top 100 Minority Business Enterprise in Maryland.
She earned her Ph.D. from the Institute for Conflict Analysis and Resolution at George Mason University. As a scholar / practitioner, she teaches graduate level courses in conflict resolution practice and theory at leading academic institutions such as the Institute for Conflict Analysis and Resolution at George Mason University.
Alma serves her community through active board participation. She is a member of the Advisory Board of the Institute for Conflict Analysis and Resolution at George Mason University, and member of Board of Directors, Institute for Victims of Trauma, McLean, Virginia. She is also a member of the Association for Conflict Resolution, Women in International Security, Virginia Mediation Network and Rotary International, and Peace and Justice Studies Association.
Alma Jadallah
President
Kommon Denominator, Inc
Aileen O'Donnell joined Médecins Sans Frontières/Doctors Without Borders (MSF) as a Major Gifts Officer. Prior to this, she directed donor relations and managed philanthropic events at the Institute of International Education (IIE), specifically for the IIE Scholar Rescue Fund and other initiatives to help students and academics in crisis. Aileen is excited to be a part of MSF's effort in funding responses to rapid emergencies and lifesaving medical care. She holds a M.A. in Public Policy from Central European University (CEU) and graduated from Elon University with a B.A. in International Relations and History.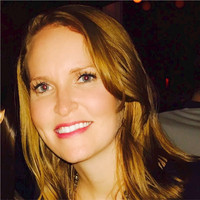 Aileen M. O'Donnell
Major Gifts Officer
Médecins Sans Frontières (MSF)
Cheryl Saferstein is a recruiter with the global human resources team at the U.S. Institute of Peace (USIP). In this role, Cheryl serves as an internal consultant to help managers identify strategic solutions to address staffing needs. This includes managing full life-cycle recruitment for DC and overseas employee and contractor positions; administering USIP's research assistant and event staffing programs; and staying up-to-date on employment immigration requirements and legislation. In addition to her four years in human resources, Cheryl has provided broad operations support to USIP senior leadership and contributed to a variety of special initiatives. Cheryl earned her professional certification in HR through the Society of Human Resources Management (SHRM-CP) and holds a Bachelors of Arts in International Relations from American University.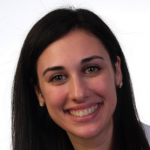 Cheryl Saferstein
Senior Coordinator
United States Institute of Peace