Season 6 of The Social Change Career Podcast
Episode 19: Nine (9) tips to help you succeed in a social change career with Ryan Gawn
Closing the best season in the history of the Social Change Career podcast is Ryan Gawn, an award-winning advocacy and strategic communications specialist. Ryan has advised Heads of State and two United Nations Secretary-Generals as well as designed and led campaigns across the globe in corporate, diplomatic and non-profit roles.   
Episode 18: The business case for gender and development with Ellen Maynes
If you wonder how to combine a career in the private sector and business development with international development and gender inclusion, this is your chance to hear from Ellen Maynes who is part of the Gender and Economic Inclusion Group at the International Finance Corporation, a member of the World Bank Group- which is focused on working with the private sector in developing countries.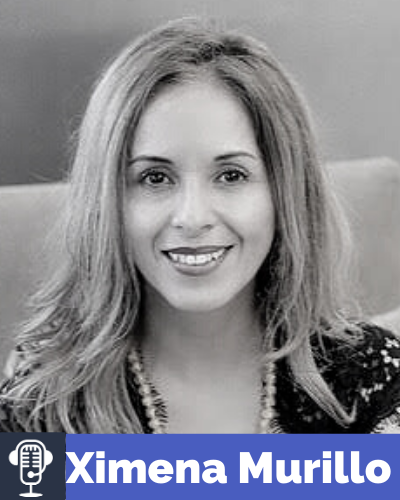 Episode 17: The Social Entrepreneur of Peace with Ximena Murillo
 In Episode 17 of Season 6, Ximena, a Rotary Peace Fellow (class 24), shares how she has been able to hold positions in the private, non-profit and public sectors, while also working for USAID, UN Association, UNDP.
Ximena is the President and CEO of United4ChangeCenter for International Development & Global Citizenship (U4C), a global development organization that promotes social justice and sustainable peace .
Episode 16: How to Change the World with Impact Investing and with Howard Fischer
In Episode 16 of Season 6, Howard walks us through his successful career in the finance and investing world and then his shift into becoming one of the most influential figures in impact investing to date.
Howard founded Basso Capital Management and also he is co-founder of the Gratitude Railroad, an investing firm focused on educating, inspiring and capitalizing capital into positive impact investments.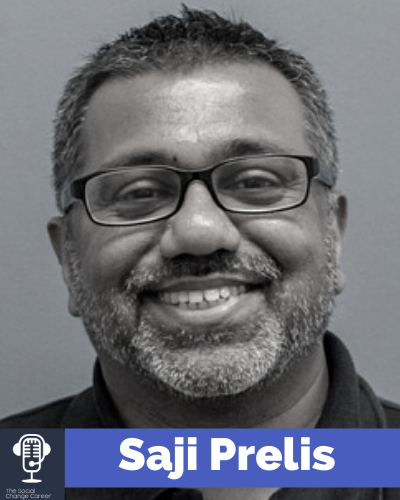 Episode 15: Youth, Peace and Security with Saji Prelis
In Episode 15 of Season 6, Saji shares his "behind the scenes" account on the passing of the historic UN Security Council Resolutions 2250 and 2419 on Youth, Peace and Security.
Since 2011, he has served as Search for Common Ground's Director for Children & Youth Programs.
Episode 14: Practicing peacebuilding inside the United Nations with Janet Murdock
In Episode 14 of Season 6, Janet shares how she grew up in rural Brazil, raised a daughter by herself, worked and studied full-time to be one of Latin American's most recognized professionals in the conflict resolution space and eventually become the first female peace advisor for the United Nations Peacebuilding Fund.
Episode 13: How to build, sustain and grow a career in Peace Education with Phill Gittins
From school dropout to PhD.  Meet one of the world's top experts in Peace Education: Phill Gittins.
In Episode 13 of Season 6, Phill shares how he has lived, worked, and travelled in over 50 countries across 6 continents and taught in schools, colleges and universities in 8 countries.
Episode 12: Grantmaking Practices with Feminist Values with Erin Williams
In Episode 12 of Season 6, Erin explains how she informs her trust-based grantmaking practice with her many years of direct field experience, grassroots and volunteer work in Canada, the US, Jamaica, Botwsana, Cameroon, Nigeria, Kenya, and South Africa.
She currently is the Program Director for Sexual and Reproductive Health and Rights at the Global Fund for Women.
Episode 11: Tech for good: from Engineering, to Public Policy to Social Good with Nancy Chan
In Episode 11 of Season 6, Nancy Chan shares her counterintuitive career choices.  As en engineer she worked for a while in the Tech world but ultimately her passion for good led her to find and  complete a Masters in Public Policy.  
Post masters, Chan has been thriving in the worlds of nonprofits, philanthropy, ultimately working for tech companies for social good. 
She currently works in Strategy and Evaluation at the Justice & Opportunity Initiative of the Chan Zuckerberg Initiative.
Episode 10: Social Impact through Digital Storytelling with Matt Scott
How can we use digital storytelling to bring about positive social change and how to build a career doing that?
For the past 5 years, Matt Scott has been building a career as a digital story teller.  Matt has been fascinated by the role of narrative in driving global impact, stemming from his work in the sexual assault advocacy space. For the past five years, he has been involved in multiple social media for social change initiatives.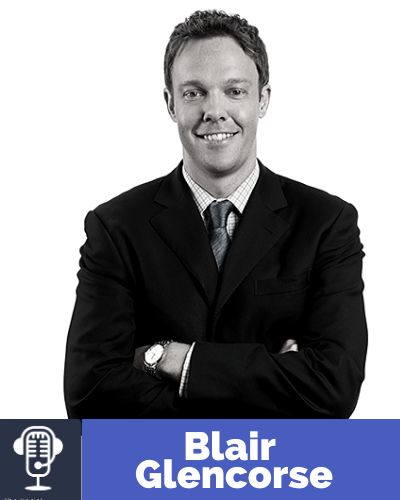 Episode 9: Building a successful career as an anti-corruption expert with Blair Glencorse
Building a successful career as an anti-corruption expert can be seen as the enormous challenge of creating sustainable systems for accountability at a global level. Transforming the widespread and often accepted practice of corruption at many levels to systems based on transparency and accountability that foster increased participation and trust between citizens and public actors is an ambitious goal  that Blair Glencorse is dedicated to achieving in his work.   A seasoned international development professional and social entrepreneur with significant experience across issues of governance, accountability, institutional reform and political economy transitions, Glencorse is making governance work for people.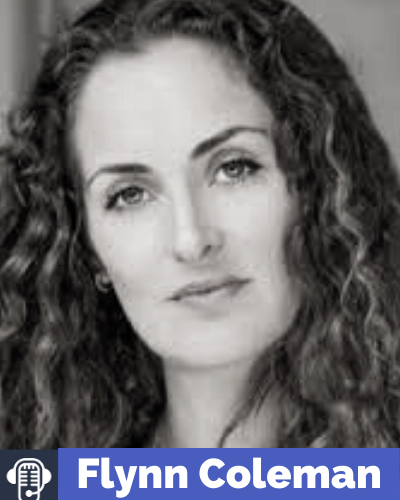 Episode 8: Artificial Intelligence & Human Rights with Flynn Coleman
A writer, international human rights attorney, public speaker, professor, and social innovator, Flynn Coleman is a world class expert who has recently written about the intersection of AI, Human Rights and Ethics in her new book: A Human Algorithm.
Episode 7: The definitive guide to a UN career with Andrew Russell
Andrew Russell has over three decades working at the UN in conflict-affected and transitional societies on peacebuilding, civil society development, crisis prevention, policy reform and strategic organizational change management.
Listen to this special edition of The Social Change Career podcast as many of the questions were audience-generated from our Social Change Career Helping Line.
Don't miss this essential guide, filled with actionable tips, to building a UN career with Andrew Russell.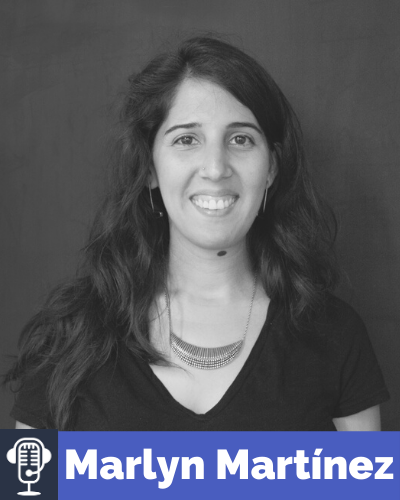 Episode 6: Changing the world through social impact design with Marlyn Martínez
What happens when the worlds of design and social change merge?  How do you become a socially conscious designer? To answer these and many other questions see our latest interview with social impact designer Marlyn Martínez.
In Episode 6 of Season 6, learn about the career journey of Marlyn, from getting a BA in Industrial Design to  working as a designer in corporate America; to becoming a graduate of the MFA in Design for Social Innovation in NYC. Hear how  Marlyn is using her systems thinking and social impact design skills to help create an ecosystem of entrepreneurs in her native Puerto Rico.
Episode 5: Beyond success: how to find meaning to the work that you do with Larissa Demel Anguizola
Beyond being a successful young professional, which she is by all accounts, Larisa shares how does she find meaning in the work that she does and why it is so important to not only rise to the top but to be an agent of change for this "unfinished world".
In Episode 5 of Season 6, you hear from Larissa Demel-Anguizola who is currently an Master of Public Policy candidate at LSE.  With an impressive work trajectory that started at AIESEC as country director and ended up Global Head of Impact; to private sector experience, to regional leadership of youth engagement at the Special Olympics.
Episode 4: Engineering for peace. The career and research of Dr. Mira Olson
If you think that engineers and STEM students overlook the social, cultural and environmental impact at their work, let me prove you wrong.  
In Episode 4 of Season 6, you hear from Dr. Olson who will tell us about her life, education, research, and how she is changing the world with her work at the Peace Engineering program at Drexel University.
Episode 3: Impact investing for good with Diana Narváez
Skeptics of the market place, those that never scored high on math, curious about financial topics but afraid to ask, social entrepreneurs and troublemakers in general please listen to this super insightful episode that will walk you through how impact investing can be used as a tool to create social good.  
In Episode 3 of Season 6, you hear from finance expert Diana Narváez, who left a 10-year career in finance and corporate America and returned to her birth country to give back using impact investing as her super powers.
Episode 2: How to land at the U.N. as global southern national with Santiago Quinones
Let's face it.  Getting a job at the U.N. is not easy.  More so, if you belong to a non-donor country.  But even when your hard work rewards you with a UN field position, there are epidemics, active armed conflict and much more.
In Episode 2 of Season 6,  Santiago shares openly how UN field works looks like in Africa and Latin American countries.  Be ready for a bumpy ride.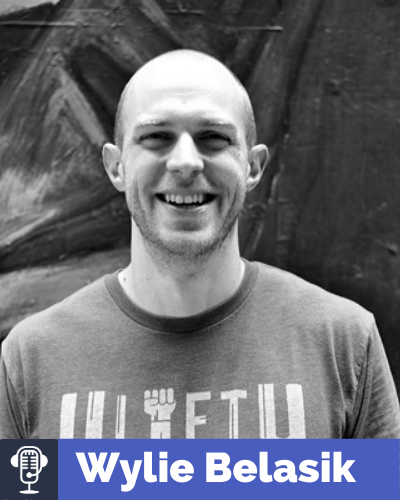 Episode 1: Sports for Social Change: Closing the Gap between fitness and unemployment with Wylie Belasik
Over the better part of the past decade, Wylie Belasik has worked in the fields of ending homelessness and battling substance abuse while using physical fitness as a cornerstone of a successful recovery.  
Opening Season 6, we hear how through the work of his non-profit ULIFTU, Wylie is closing the gap between fitness and unemployment.