The haves versus the have nots. Can you do good using the market? Can you produce structural, long -term positive social change using investing and private capital? "How do I even dare to ask such questions and heck yeah" are Howard Fischer's answers to my capitalist-skeptical questions. And watch me sweat as do an honest effort to understanding how you can change the world through impact investing.
In Episode 16 of Season 6, Howard walks us through his successful career in the finance and investing world and then his shift into becoming one of the most influential figures in impact investing to date.
Howard founded Basso Capital Management in 1994 and is currently its CEO and also he is co-founder of the Gratitude Railroad, an investing firm focused on educating, inspiring and capitalizing capital into positive impact investments.
Howard is an avid biker and share a deep passion for compost and imperfect produce.
To hear the episode click here.
Check out previous seasons & episodes of our Award-Winning Social Change Career Podcast.
Key Links:
Harvard Advanced Leadership Initaitive
Related topics
Have you seen the new PCDN.global ?
We love changemakers and our mission is to support your journey to change the world while making a living.
PCDN Coaching Services. We love to help you because of your commitment to change. Helping the world is a tough business. So let us help you so you continue your mission. Book a 15 minute free consult.
Need career advice? Need it now? Join PCDN Career Helping Line. Go ask your questions, help answer others and participate in fruitful discussion to advance your social change career.
Over 15k individuals and organizations already receive this amazing resource to keep them up to date and ready to put their passion into action.
Subscribe to new and improved Daily or Weekly Newsletter
This episode was brought to you thanks to the Rotary Peace Fellowship: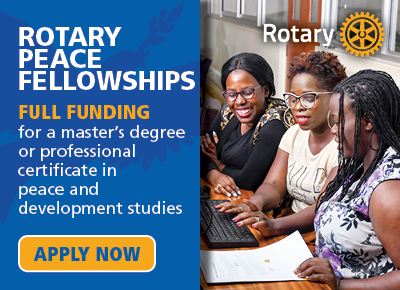 Are you an existing or emerging peace leader looking to take your career to the next level? You might be eligible to receive full funding to pursue a MA or professional certificate in peace & conflict studies. Learn more about Rotary Peace Fellowships at www.rotary.org/peace-fellowships