If you wonder how to combine a career in the private sector and business development with international development and gender inclusion, this is your chance to hear from Ellen Maynes who is part of the Gender and Economic Inclusion Group at the International Finance Corporation, a member of the World Bank Group- which is focused on working with the private sector in developing countries.
In Episode 18 of Season 6, Ellen, a Rotary Peace Fellow, shares her over 20-year long journey working across the private and nonprofit sectors in Asia Pacific and Europe prior to joining the IFC. For twelve years, she worked for global brands like Ford in Australia and Volkswagen in Ireland.
Ellen has a Bachelor's degree in Business (Marketing) and Master of International Development from RMIT University in Melbourne. In 2016, Ellen completed the Rotary Global Peace Fellowship at Chulalongkorn University in Bangkok.
Key Links:
The Business Case for Employer Supported Childcare in Fiji
Related topics
Have you seen the new PCDN.global
We love changemakers and our mission is to support your journey to change the world while making a living.
PCDN Coaching Services. We love to help you because of your commitment to change. Helping the world is a tough business. So let us help you so you continue your mission. Book a 15 minute free consult.
Become a member of the PCDN Career Campus to get daily access (to job opportunities) community (network with other impact professionals); learning with sector-experts and receive guidance from PCDN Career Coaches.
This episode was brought to you thanks to the Rotary Peace Fellowship: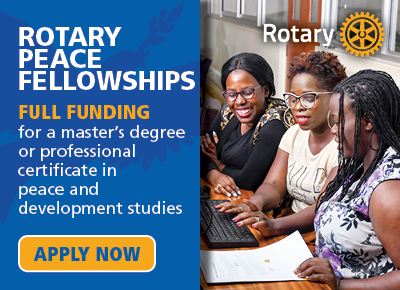 Are you an existing or emerging peace leader looking to take your career to the next level? You might be eligible to receive full funding to pursue a MA or professional certificate in peace & conflict studies. Learn more about Rotary Peace Fellowships at www.rotary.org/peace-fellowships