How do you heal the cycle of violence within the U.S. Prison System?  What happens when the inner markers of success do not match your calling? This is how Mariette Fourmeaux du Sartel initiated her counterintuitive and yet profound transformational journey to transforming the U.S. prison system.
In Episode 5 of Season 8 listen how a profound meditation session led to a prison visit, which led to organizing TEDx Talks with inmates and ultimately creating a project to heal from violence within the U.S. prison system.
Mariette is a 2020 Rotary Peace Fellow, she has over 2 decades in corporate and start-ups. A dual bachelor in engineering and economics from Brown and an MBA from Berkeley.
Check out previous seasons & episodes of our Award-Winning Social Change Career Podcast.
 ***Episode recorded on February 4rd, 2021
This episode was brought to you thanks to the Rotary Peace Fellowship (more details below)
Key Links:
TEDx Talks at Donovan Correctional Facility
**New product*** PCDN.global is launching our first ever online workshops on all this career of change. Our first workshop was February 1st, stay tuned for more information on the next career PCDN.global career workshop.
Join our free PCDN Impact Career Chats
Book a session PCDN Coaching Services
Become an insider and join the PCDN Career Helping Line  
Subscribe to PCDN.global's Daily or Weekly Newsletter
This episode was brought to you thanks to the Rotary Peace Fellowship: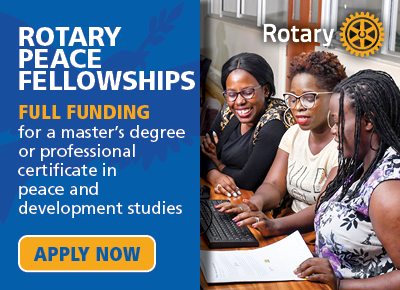 Are you an existing or emerging peace leader looking to take your career to the next level? You might be eligible to receive full funding to pursue a MA or professional certificate in peace & conflict studies. Learn more about Rotary Peace Fellowships at www.rotary.org/peace-fellowships