This is a sponsored post on PCDNetwork
Georgetown University's Masters of Arts in Conflict Resolution (CR) program is dedicated to training students in the practical skills and academic grounding to help bridge differences and interests in a constructive, effective way both at home and abroad. Our graduates find responsible and fulfilling positions in which they can make a difference.
Students must complete 40 credits of coursework including:
6 Core Courses (Conflict Resolution Theory, Conflict Resolution Skills, Applied Research Methods,

Negotiations, Intergroup Relations, and a Capstone)

4 Directed Electives addressing: origins/nature of conflict;

conflict mediation/negotiation, post-conflict, or peacebuilding

3 General Electives

1 Course focusing on a particular region of the world

1 Skills Course (Taught by practitioners in the field)
The CR Program brings practitioners from the DC area and who work internationally to teach 1 credit skills courses. These courses are designed to give students practical experience that will help advance development of critical skills for 21st century careers and changemaking. The courses also expose them to professionals and fields that can help with networking and career opportunities.
The program places a strong emphasis on integrating conflict resolution skills and knowledge into diverse sectors. Students work with closely their faculty advisor to develop an effective plan of study and skills development. Most students choose to integrate their studies of conflict and peace with a regional and/or sectoral focus.
Examples to date include: Conflict Resolution and Health, the Environment, Youth, Countering Violent Extremism, Education, and Managing Organizational Conflict, Business, Social Entrepreneurship,  and regional foci such as sub-Saharan Africa, South Asia,  and Latin America.

Research Assistantships / On-Campus jobs
Each year 15+ first year students are hired as Research Assistants (RAs) and for on-campus positions to work with faculty and staff across the university on research and related tasks. Recent RA placements include assisting Dr. Lise Howard in conducting research for her book on UN peacekeeping, and working with the Vice-Provost's Office on curriculum innovation at Georgetown University.

Faculty:
The CR Faculty feature leading practitioners and scholars who are dedicated to training the next generation of conflict resolution practitioners, policymakers and scholars with the skills, knowledge, and connections to advance sustainable peace in a wide variety of sectors. All faculty are actively engaged in applied practice and research on addressing some of the most challenging issues around advancing peace and justice in the world. For more on the faculty click here.
Language Scholarships
Georgetown University offers instruction in a wide variety of critical world languages.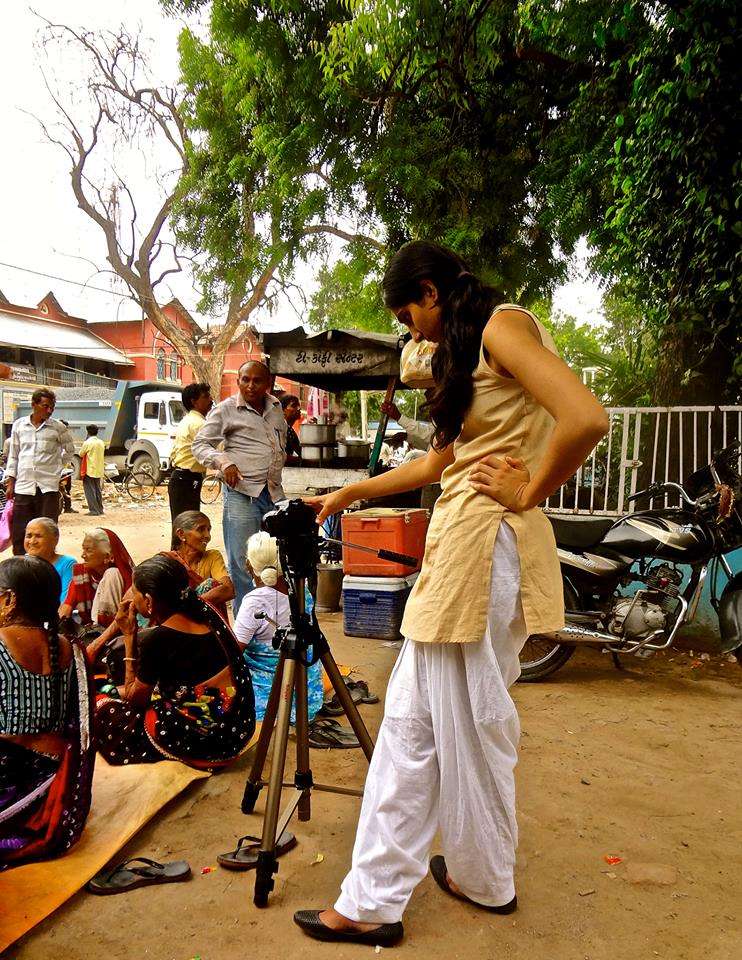 All students must fulfill a language requirement by completing a language proficiency exam proctored by Georgetown University's various language departments or by taking two semesters of Georgetown language courses during their two years in the program. CR students are eligible for language scholarships during the 2-year program for proficiency level language courses at Georgetown University when taking a full 9-credit course load. These courses cannot be used towards the degree, but are available for further language study and as a way to complete the program's language requirement.
Professional Development Funds
All CR students are eligible to apply for support for student engagement in specialized skills building activities that are critical to career advancement related to conflict resolution. Allowable uses include: transportation related to a field internship, academic conference or workshop registration fees, and membership dues to professional organizations.
Summer Field Fellowship
During their first year in the program, CR students can apply for the Summer International Field Fellows Program, which provides funding for a ten-week field internship with an organization focusing on peace and conflict resolution.
Selected students participate in the fellowship upon completion of their first year's coursework, providing students with a unique opportunity to learn, assist partners on the ground, engage in relevant practice, and apply theory and skills from the classroom, building their body of knowledge and experience to demonstrate their competence to potential employers upon graduation.
Our faculty maintain a myriad of connections, with local and international organizations and assist students, along with the School of Foreign Service (SFS) Graduate Career Center, in obtaining internships which will complement their coursework and regional or thematic interests.
Recent placements include:
Danish Refugee Council - Beirut, Lebanon

Refugee Law Project - Gulu, Uganda

United Nations High Commissioner for Refugees (UNHCR) – Switzerland

International Organization for Migration (IOM) – Cairo, Egypt

Catholic Relief Services (CRS) – Kenya

Mercy Corps – Jordan & Ethiopia

Search for Common Ground – Madagascar
The Conflict Resolution Program faculty work closely with students to identify career opportunities. Both students and alumni have full access to the SFS Graduate Career Center, which offers highly specialized career counseling and resources for Conflict Resolution students. The Center offers individualized career advising, job search workshops, career fairs, and access to Walsh Works – a highly valuable job/internship database.
Past and current job placements include:
American Red Cross

Cadmus Group, Inc.

Catholic Relief Services

CENTRA Technology

Chemonics International

Development Alternatives, INC. (DAI)

International Organization for Migration (IOM)

International Rescue Committee (IRC)

Institute for Inclusive Security

Japanese Embassy of Jordan

Kenya Truth and Reconciliation Commission

Mercy Corps

National Democratic Institute

Search for Common Ground

The World Bank

The World Justice Project

United Nations

United States Agency for International Development (USAID)

United States Congress

United States Department of Agriculture

United States Department of Defense

United States Department of State

Unites States Holocaust Memorial Museum

United States Institute of Peace
A number of CR students have pursued doctoral programs at top institutions with full funding including American University, Cornell, University of California, Berkeley, University of California, San Diego, University of Notre Dame and Yale University.
The Deadline for Applications for the 2018/2019 Academic Year is January 15, 2018. Applicants are automatically considered for a limited merit based scholarship when applying to the MA program.For more information on the program click here or contact Ms. Chloe Edmonds, CR Program Coordinator at
[email protected]