Fellowships can be one of the most valuable experiences of your professional and academic career. Whether you are transitioning into a new sector or are traveling to research or work abroad for the first time, fellowships offer unique access to new resources, support, and professional networks that allow you to cultivate your skills and experience outside of a typical job or internship. Many people only get one or two opportunities to participate in a fellowship, so it is imperative to take full advantage of everything a fellowship has to offer.
The top tips I have put together for "how to make the most out of our fellowship" come from the experiences and research of Fulbright Scholars, Harvard Business School Leadership Fellows, Boren Fellows, AmeriCorps members, Independent Sector American Express NGen Fellows, National Urban Fellows America's Leaders of Change, and ProInspire Fellows and Fellowship Facilitators.
1. Understand the official requirements before beginning a fellowship
Domestic and International fellowships will have a checklist of formal matriculation requirements like work contracts, medical examinations, payment agreements, visa requirements, housing guidelines, and insurance information. The specific requirements of a fellowship will vary based on the nature of your fellowship.
2. Research the company or program
In preparation for your first training, reach out to your hiring manager or contact through the fellowship program for any materials not available online regarding the organization's board, mission, and goals during the tenure of your fellowship. Furthermore, find other organizations that do work or research similar to your fellowship program's and subscribe to their email updates and follow their social media posts.
3. Meet with people who have completed the fellowship before
 Prior to beginning a fellowship and during the first few months, take the time to meet with alumni of the fellowship program to get a first hand account of what the fellowship is like, so you can better understand how to navigate your fellowship experience. Beginning a new fellowship can be a stressful, especially if you are moving to new environment. So it is important to start mapping out the network that exists to support fellows and to start taking the time to get a first hand perspective on what the experience is like.
4. Always do the Pre-work before every training
Make sure you are prepared to be an active participant in every training. Similar to taking any class, just listening to a lecture or training is not the same as experiencing one. You do not want to miss out on valuable insight from facilitators, peers, and any potential guest speakers. Make attending trainings your top priority and always come prepared with questions and comments.
5. Organize your other commitments and side projects prior to beginning your fellowship.
To get the most out of your fellowship it will be important to make both the trainings and social activities associated with the program a priority. This means figuring out what side projects to put on hold and what you can continue to work on while focusing on the program.
6. Be FLEXIBLE.
Many learning opportunities in a fellowship present themselves when you are least expecting them. Whether it be on-the-job, in your reflections, from the people around you, or in trainings, it is imperative for you to be open to learning and experiencing things you never anticipated. Sometimes what you set out to research or what role you thought you would play in an organization unexpectedly shifts and evolves.
 7. Own your own Experience
While every fellowship program has a curriculum and expected learning outcomes, it is also important to set your own intentions and think about learning outside of the time in the program. Your facilitators and managers are there to guide you through the process, but you are ultimately responsible for what you get out of the fellowship. If you want to learn a new skill not covered in a training, find someone inside or outside of the program who can teach you. If you want to plan a social event not on the agenda, plan it. You do not have to wait for someone else to guide your experience.
8. Focus on building strong relationships with other Fellows
Invest in building out a strong community outside of networking events. Community building is an important part of any fellowship, but building relationships with peers in your fellowship will be essential. Your peers will become a powerful part of your network and are the people you will go to in 5-6 years when you are looking for a new job or career change.
9. Use your fellowship to meet as many people and figure out your next steps
You will not be getting the most out of your fellowship if you do not take the time to meet as many people from sectors or companies you are interested in. Use your fellowship status to start any and every meeting. Do not be afraid to start a conversation with "Hi, I'm a Fellow, I would love to learn more about your background and the work that you do." Learning about new sectors and opportunities is critical to opening doors to your next opportunity.
10. Enjoy the Ride
While everyone I interviewed had a plethora of tips, every single person made a point to mention how important it is to enjoy all of the ups and downs that come along with a fellowship. Enjoy meeting new people with similar passions and interests, enjoy the social activities, and most importantly, enjoy learning more about yourself along the way.
By: Kate Loving, ProInspire   Marketing and Communication Associate
BIO: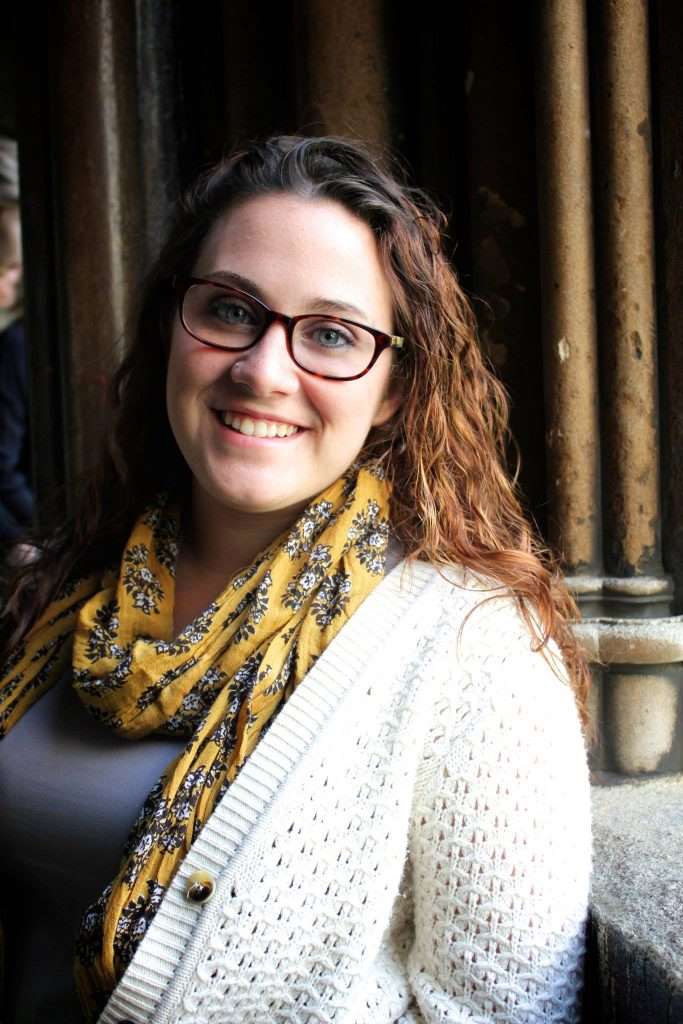 Kate Loving just recently joined the ProInspire team where she focuses on strategic communication, marketing, and project management. Prior to joining ProInspire, Kate worked with the Roosevelt Institute on engaging college students in the public policy process and developing local and state education policies. She has also worked with Friends of the Global Fight Against AIDS, Tuberculosis and Malaria to grow media strategy and strengthen operations management.
Kate graduated from George Mason University with a Bachelor of Arts Degree in Government and International Politics and minor in Communications. In addition to working on the ProInspire team, Kate is a member of the 2017 ProInspire Fellowship co-hort. Outside of work Kate enjoys getting involved with her local library, walking dogs, and international travel.
ProInspire

is a nonprofit that develops leaders at all levels for organizations addressing the world's greatest challenges. Through fellowships, leadership development, and research, ProInspire strengthens individuals and organizations to catalyze social sector performance. This is similar to how binary options trading works where users are able to trade market using binary option brokers.