Where philanthropy, impact investment, peace and equality meet we find Randy Newcomb.
With a career trajectory that spans for decades in areas that range from urban local community-based organization (CBO) work in the city of San Francisco; to globally expanding the organization, Humanity United, which focuses on peacebuilding and human trafficking.
In 2019, Randy accepted the position of Senior Advisor at the Omidyar Group. The Omidyar Group is a diverse of global companies, organizations, and initiatives founded by Pierre and Pam Omidyar that strive to catalyze social impact globally. In this role Randy explores diverse perspectives, future trends, and emergent solutions to address the complex challenges facing our world in the 21st century.
In Episode 6 of Season 8 learn what venture philanthropy is; and how it is re-shaping the world of traditional philanthropy
***Episode recorded on February 12th, 2021
Key Links:
Become a member of the PCDN Career Campus to get daily access (to job opportunities) community(network with other impact professionals); learning with sector-experts and receive guidance from PCDN Career Coaches.
Book a session PCDN Coaching Services We love to help you because of your commitment to change. Helping the world is a tough business.  So let us help you so you continue your mission. Book a 15 minute free consult.
Subscribe to PCDN.global's Weekly Newsletter
This episode was brought to you thanks to the Rotary Peace Fellowship: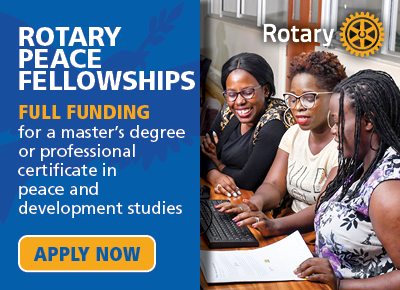 Are you an existing or emerging peace leader looking to take your career to the next level? You might be eligible to receive full funding to pursue a MA or professional certificate in peace & conflict studies. Learn more about Rotary Peace Fellowships at www.rotary.org/peace-fellowships