Welcome to PCDNetwork's inspire | connect | act career series. Our mission for 2017 is to get you from passion to hired.
Each month a topic will be explored via blogposts, a webinar and other events. Check here for the yearlong program that PCDNnetwork has prepared for your sucessful job search.
The last Thursday of every month, PCDNetwork hosts a webinar dedicated to in-depth discussion of that month's topic.
For some July means beach and vacation while for others its time to look for the next career opportunity. If you find yourself "in between jobs"; in career crisis; or a career transition or not sure where to go next this webinar is for you.
How to keep your career going even if you are waiting tables; what strategies to employ to get hired again and how to plan your next move sucessfully are some of the topics discussed in July's webinar. We hope you leave with concrete tools to survive and even enjoy your "transition" time.
Because all of us have bumps in our careers, don't miss this webinar to equip you with what you need to get you to your professional goal and build a career with purpose.
In this webinar you will learn, among many other things:
1. Key Tips for Managing Periods in between Jobs
Strategies for making a career change or transition to a different sector

How to best frame one's experience for the next opportunity
The event is free to everyone, we have limited space so reserve and share with others. The session will take place on the Zoom webinar platform. Participants will be provided with the login info prior to the event.
Please also try to read two of our July Career Series Blog Posts including: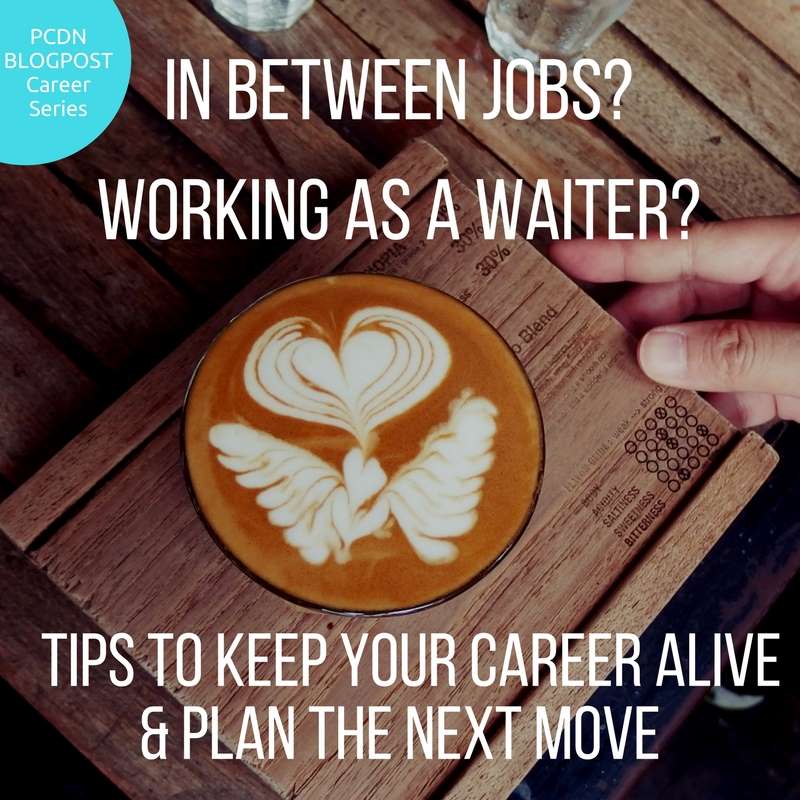 When: July 27, 2017

Time: 2 pm EST*
To Register: Click here
*Click here to find the webinar in your time zone
Click here to see more on our amazing year of activities on career in change
The session will feature:
Shivaugn Marie Ahern is the Director of Communication & Development for the Central American Healthcare Initiative.
Dr. Catalina Rojas, Director of Innovation, PCDNetwork
Dr. Craig Zelizer, Founder, PCDNetwork
bios are below
Shivaugn Marie Ahern is the Director of Communication & Development for the Central American Healthcare Initiative (CAHI). Before joining CAHI in 2016, Shivaugn was a program director with the Carolina Farm Stewardship Association where she coordinated a coalition to raise awareness about the health and environmental impacts of U.S. farming practices.
Her previous experience includes serving as a translator and editor of web content and a coordinator of volunteer Spanish-to-English translators for Kiva.org, grants portfolio manager as Assistant Director of the Great Lakes Fishery Trust, and public policy consultant with Public Sector Consultants.
Throughout her career, she has worked in public policy, stakeholder communications, government relations, community development, and environmental protection.
Shivaugn has a bachelor of science in environmental studies, with a specialization in environmental economics from the College of Agriculture and Natural Resources at Michigan State University. She also holds a law degree from Michigan State University College of Law.
She lives in Costa Rica with her husband, Rob.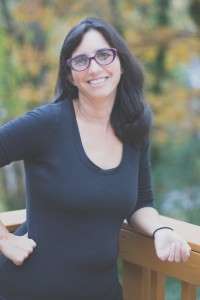 Dr. Catalina Rojas is originally from Bogotá, Colombia. However, she came to the U.S. to pursue her doctoral studies, fell in love with boy and has made the Washington DC area, her home for 18 years. She is part of the PCDN team. The official title is Director of Innovation but in reality she is involved in most aspects of the PCDN operation. From growing the amazing pool of clients and partners; to researching and producing the best content possible for our members; and everything in between. Dr. Rojas is PCDN's graphic designer, webinar host, blogger, photographer and also spends more time than she wants updating our customer relation management CRM database. (Not everything is fun). Prior to PCDN, Dr. Rojas worked in the intersection of policy, international development and gender for a Washington DC women's organization: Women Thrive Worldwide. Dr. Rojas created partnerships with NGOs and CBOs from Central America and West Africa. She has a Ph.D in Conflict Analysis and Resolution and she specializes in gender and peacebuilding issues. She has also worked as a consultant for IIS, USAID, UNWOMEN, OAS. She is also a seasoned trainer, researcher and teacher. Dr. Rojas loves working for a small company like PCDN that has a very intentional social mandate. Working for a small organization gives her the flexibility to spend as much time as possible with her intrepid and fabulous 6 year old who already is better at her doing pull-ups. She is an avid (not so good) crossfitter, lover of healthy nutrition (she even has a food blog) and wishes she could have a treadmill desk so that she can do all her work standing up and walking.
Craig is the Founder and CEO of PCDN, the go-to hub for global social change. From 2005 to 2016 he served as professor the Conflict Resolution program at Georgetown University before stepping down in June 2016 to work on PCDN full time. Craig has dedicated his life to being an entrepreneur and to creating a more peaceful world. Before creating PCDN, Craig also helped to found two NG0s – the Alliance for Conflict Transformation and the TEAM foundation in Hungary. Craig serves on a number of boards and advisory boards including the Alliance for Peacebuilding, the Inzone Project, Tech Change, Move this World, Amani Institute, and several others. He spent two years in Hungary as Fulbright Scholar and was a Boren Fellow in Bosnia. He has led trainings, workshops and consultancies in over 20 countries organizations including USIP, USAID, CRS, Rotary International and others. Craig is a recognized leader in the social sector field. He has received several awards including George Mason's School of Conflict Analysis and Resolution's alumni of the year award and an alumni career achievement award from Central European University. He has published widely on peacebuilding, entrepreneurship, and innovation in higher education. His most recent edited book is Integrated Peacebuilding (2013, Westview Press) and most recent article is Zelizer, C. . (2015.) The Role of Conflict Resolution Graduate Education in Training the Next Generation of Practitioners and Scholars. Peace and Conflict. Journal of Peace Psychology. vol 25, 4, 589-603