The Institute of International Humanitarian Affairs offers online humanitarian training courses for humanitarian students and practitioners around the world. These three-credit, semester-long courses from August 26, 2020 – December 18, 2020 can be taken for academic credit or for no academic credit at a reduced cost. They are designed to build humanitarian and development practitioners' skills and understanding in key areas of the humanitarian sector.
These courses include:
Mental Health in Complex Emergencies (MHCE)
Over the past several years, the IIHA has run a popular 12-day course largely for mental health professionals. We will now be offering a distance learning course covering similar material taking place over a 15-week semester. This is a training course for mental health professionals and program staff who wish to establish mental health or psychosocial programs in a humanitarian context within conflict and post-conflict areas. The course is also open to Fordham graduate students in Humanitarian Studies or relevant disciplines. It will aim to provide a practical orientation and training, including how to conduct rapid assessments, designing and setting up mental health services or psychosocial programs (exploring the differences between them), clinical work and therapeutic approaches in non-western contexts. It will address the issues of cultural validity, conflict resolution and negotiation, taking care of oneself and dealing with burnout. The course will also introduce potential field workers to essentials such as personal security, logistics, and practical aspects of humanitarian work in the field.
The course will be taught by Dr. Lynne Jones, Dr. Pieter Ventevogel, Professor Willem van de Put, Professor Larry Hollingworth.
MHCE Course Costs
Cost with credit: GSAS Tuition and Fees
Cost without credit: $1,500
Course Application and Registration Inquiries
Ellen Bratina
International Programs Officer, Institute of International Humanitarian Affairs (IIHA), Fordham University
Email: [email protected]
Leadership and Management of a Humanitarian Responsehttps://bit.ly/3etn3OS
When responding to humanitarian emergencies, managers need the right skills to work in exceptional, rapidly changing and sometimes dangerous situations. While some conventional techniques may be employed, having skills that take into account the environment and the emotional impact of emergencies on teams and individuals is crucial. This course will teach students the skills required to manage teams responding to humanitarian crises. For students planning to work in such environments, it is recommended that they reflect on whether they envisage being in leadership roles or might need to understand the role of those under whose management they will work. The course is also recommended for humanitarian practitioners at all levels who want to improve their leadership and management skills. The course will be taught by Professor Peter Rees-Gildea.
Peter Rees-Gildea has over 40 years of experience in humanitarian work. During his career, Peter served as Field Director of AfghanAid and worked for the International Federation of Red Cross and Red Crescent Societies for 20 years. In 2010, he founded his own company, working as a consultant to humanitarian organizations, including various European national Red Cross societies, as well as the British Government aid agency (DFID). He has also served as an UNDAC team leader. He most recently worked with the Danish Red Cross focusing on their partnership with the Syrian Arab Red Crescent in the context of the war in Syria.
Humanitarian Advocacy: Communicating the Need and Motivating the Response
Humanitarians work in hostile environments where people are struggling for survival in situations of armed conflict or natural disasters. In such environments, people may have been forced to flee their homes with few—if any—belongings and may have suffered or witnessed human rights violations. Their plight needs to be communicated to the world in a way that will motivate the deployment of the protection and aid they so desperately need. This course will prepare students for the task of advocacy in humanitarian environments. It will focus on the identification of the most vulnerable members of a large group of survivors and the communication of their needs. It will equip students with the skills required to effectively communicate with local authorities as well as the international donor community. Students will learn to write in a different way than the academic style expected in other courses, focusing on effective advocacy messaging. This course is recommended for students who may envisage working directly in advocacy for responding to humanitarian needs. It is also recommended for humanitarian practitioners who wish to prepare for a role in advocacy or are already working in this area. The course will be taught by Professor Anne Edgerton.
Anne Edgerton has over 20 years of experience working in humanitarian organizations, including Relief International, UNOCHA, Child Fund International, and Oxfam. Most recently, she served as the Executive Director of Mental Health America of Virginia. She has also worked in academia as Adjunct Professor at William and Mary College and at the University of Richmond. Her publications include papers on the denial of humanitarian access, humanitarian advocacy, child protection, violent conflict, and the impact of genocide on children.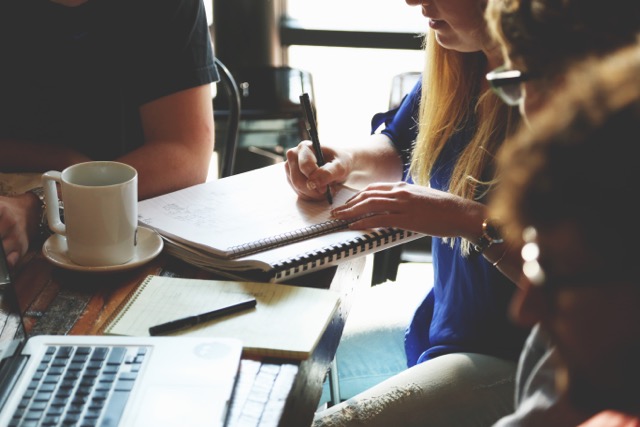 Forced Migration: The Humanitarian Challenge of the Decade
Millions of people worldwide have been forcibly displaced across countries and continents for a wide range of reasons, including armed conflict and natural disasters. Some have become refugees or Internally Displaced Persons (IDPs), while others live as irregular migrants. Some have been trafficked and live as victims of modern slavery. All find their futures dependent on political decisions and local perceptions driven by the media. This course will equip students to understand the complexity of forced migration and its relevant legal and protection framework, including International Refugee Law and the Guiding Principles on Internal Displacement. It will also address recent developments and the shift in emphasis from solving the problem of forced migration to the provision of durable solutions. This course is recommended for students who are interested in forced migration or who may wish to work in the areas of protection and response to affected populations. It is also recommended for humanitarian practitioners who are already working in this field and want to improve their knowledge and understanding of these complex issues. The course will be taught by Professor Anthony Land, Ph.D.
Professor Anthony Land has over 40 years of humanitarian experience working with the UN and NGOs. He served with UNHCR as Head of Office and Chief of Operations responding to major situations of displacements in Asia, Africa, and Europe for 21 years. This includes a senior role in UNHCR's response to the war in Bosnia (Sarajevo), Kosovo, and Chechnya, and work in donor relations raising funds for many of the operations in which he served. Since 2006, he has developed and taught post graduate courses in both classroom settings and by distance learning. He regularly lectures on courses run by Fordham and Bournemouth Universities, and the Liverpool School of Tropical Medicine.
Course Costs
Cost with credit: GSAS Tuition and Fees
Cost without credit: $915
Course Application and Registration Inquiries
Ellen Bratina
International Programs Officer, Institute of International Humanitarian Affairs (IIHA), Fordham University
Email: [email protected]