This is a sponsored post on PCDN
Faculty members, students, and alumni represented Nova Southeastern University's College of Arts, Humanities, and Social Sciences' Department of Conflict Resolution Studies at the Association for Conflict Resolution's 2018 conference in Pittsburgh from Oct. 3-6.
The conference drew in conflict resolution practitioners from around the country who work in academia, government, and the private sector. Joshua Weiss, a faculty member at Harvard Law School, delivered a keynote address on the topic "The Power of Place: Doing Conflict Resolution Differently."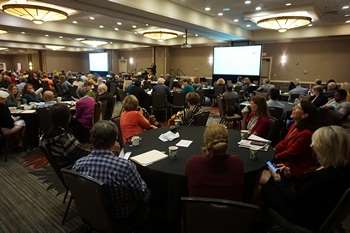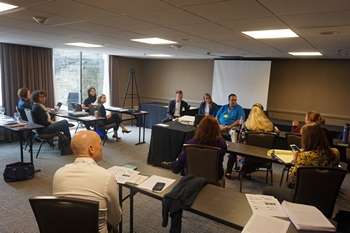 NSU faculty involvement included Professor Neil Katz, Ph.D., who presented "The Organizational Ombuds Phenomenon - Implications for Research, Teaching and Implementation" and was joined by doctoral students Linda Kovack, Shannon Maurice, and Angelica Coronel. The presentation highlighted the results of a three-year study of ombuds in the federal government and higher education institutions. Katz discussed the tangible and intangible benefits of organizations having an ombuds, such as increased productivity, decreased costs from absenteeism and litigation, and improved morale and retention. Maurice and Coronel ran an ombuds-themed version of Jeopardy! and encouraged attendees to post on social media with the hashtag #supportombudsmanship.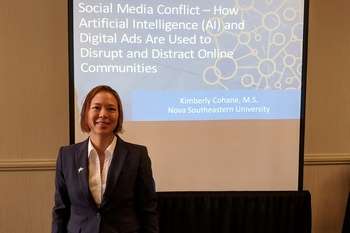 Presentations by NSU doctoral students included April Coan on organizational conflict and perceptions of women in the U.S. military. Kimberly Cohane, also an Associate Director in NSU's Division of Public Relations and Marketing Communications, presented on social media conflict. The presentation focused on the 2016 U.S. elections and the divisive effects created by fake political ads and posts by artificial bot accounts on Twitter.
Student Michael Kelly presented on his dissertation topic, regarding the connection of personality traits to conflict styles with the Thomas-Kilmann Conflict Mode Instrument, also known as the TKI test. Kelly proposed that organizations should focus on competency skills training rather than using conflict styles as labels for people. Student Emily Skinner's presentation on her dissertation focused on the disconnect between the conflict resolution field and the general population. Her research will cover how people's views of conflict impact the branding and marketing of conflict resolution.
The college also hosted a reception for NSU alumni, current students, and friends.
To watch videos about NSU student presentations at the conference, click here.
The College of Arts, Humanities, and Social Sciences has distinguished itself nationally and globally through its graduate and doctoral academic programs and community engagement initiatives on and off campus. We apply a holistic, relational perspective to the challenges facing individuals, families, organizations, communities, and nations. The following graduate programs are housed within NSU's College of Arts, Humanities, and Social Sciences Department of Conflict Resolution Studies. Learn more about our programs, alumni and community engagement.   
Apply Now and Be a Shark!