Dr. Josefina Echavarria has one of the coolest jobs on the planet. She oversees the implementation and verification of Peace Agreements. If peace processes were forests, she would be the "The Peace Ranger".
This episode was brought to you thanks to the Rotary Peace Fellowship (find more details below).
This is the first time a university-based research center has played such a direct role in supporting the implementation of a peace agreement, and the first-time researchers have measured the implementation of a peace accord in real time. Josefina is Associate professor of practice, and Director of the Peace Accords Matrix at the Kroc Institute for International Peace Studies at Notre Dame University.
In Episode 16 of Season 8, listen to Josefina's earlier years during the worst of the violence in her native Medellin; her career as an academic in Europe and how her team of scholar-practitioners are studying, measuring, evaluating and making sure peace agreements fulfill their obligations.
Check out previous seasons & episodes of our Award-Winning Social Change Career Podcast.
*Episode recorded on April 14th, 2021
Key Links
Kroc Institute for International Peace Studies
Related Topics
Become a member of the PCDN Career Campus to get daily access (to job opportunities) community (network with other impact professionals); learning with sector-experts and receive guidance from PCDN Career Coaches.
PCDN Coaching Services. We love to help you because of your commitment to change. Helping the world is a tough business. So let us help you so you continue your mission. Book a 15 minute free consult.
This episode was brought to you thanks to the Rotary Peace Fellowship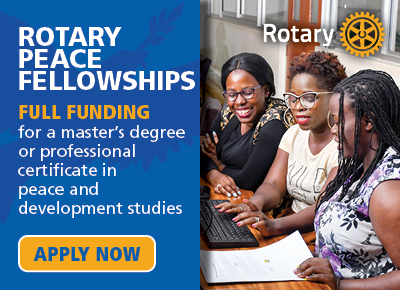 Are you an existing or emerging peace leader looking to take your career to the next level? You might be eligible to receive full funding to pursue a MA or professional certificate in peace & conflict studies. Learn more about Rotary Peace Fellowships at www.rotary.org/peace-fellowships