What is the gig economy and how does it relate to the social impact ecosystem?
What happens when 40,000+ digital do-gooders, techies, marketers, large and small startups, comedians, and more gather (more like takeover an entire city) to explore, share and connect around the role of tech in the world today? How will artificial intelligence, design thinking and robots impact our lives on a daily basis?
These are just a few of the amazing questions, experiences and more that happened while I attended the world's largest Interactive Tech Festival, SXSW in Austin, Texas last week (for more on this festival see our recent podcast with Tammy Lynn Gimore who runs social impact programing for SXSW).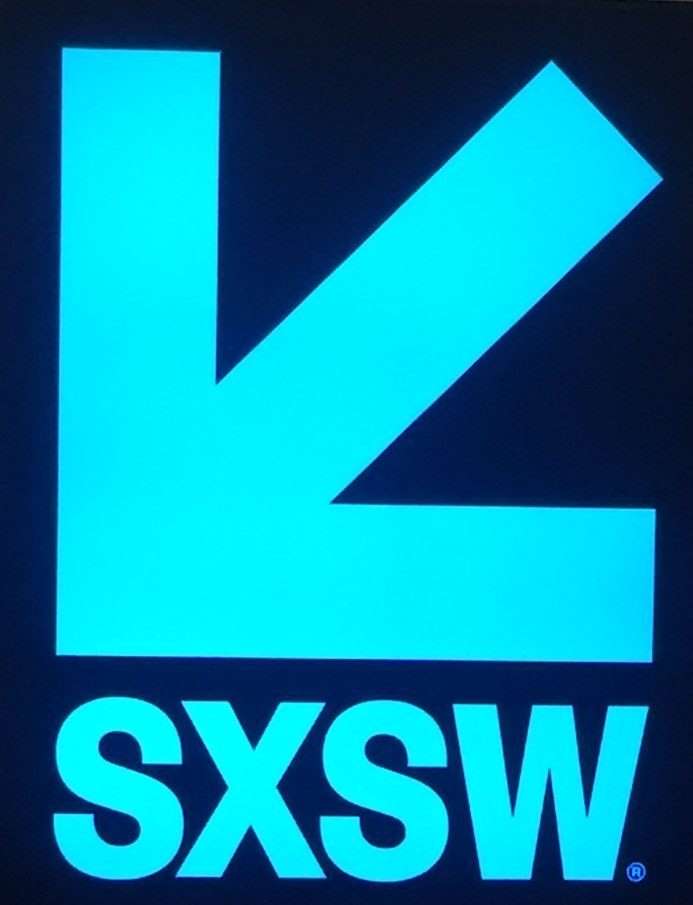 This annual event has become an almost pilgrimage for me to connect with individuals from many diverse sectors, to be blown away about new developments (self-driving cars are already being tested by the hundreds and will soon be by the thousands). Ever since Dr. Catalina Rojas, our director of innovation received a SXSW community service award several years ago for her work with PCDN and for advancing peace in Colombia I've been fortunate to return each year. I also keep nominating amazing changemakers for the community service awards each year and attending the award ceremony is one of my favorite events at the festival.
This year 6 organizations and 6 individuals received the prestigious SXSW Community Service Award which honors community do-gooders employing new media tools and strategies to make the world (check out the inspiring awardees here. The only international awardee this year was Catalina Escobar, the co-founder of Makaia a wonderful organization located in Medellin, Colombia that is advancing social change through ICT and other tools.
In this short post I want to highlight a few lessons from the past few days, particularly as they connect to our Future of Work and Social Change Career Focus this year.
1. Automation is coming rapidly - There were a number of sessions and experiences I had related to automation. First I had a chance to have a cup of chai by a robot from Briggo (I really wanted coffee but had hit my fill by the evening).
https://www.facebook.com/craig.zelizer/videos/10160066388530394/
I have to say the taste was pretty good and in chatting with the team, the robot can already make 100 cups per hour which far surpasses most baristas. I was also fortunate to hear the head of Google's self-driving car Project  Waymo, John Krafcik stated
we are working to build the world's most experienced driver.
Waymo has already been testing in the city of Phoenix for some time (they received over 20,000 volunteers from citizens and selected a small number to be beta-testers). He provided some fascinating data that in the US alone there are over 300 million cars and 1.2 billion parking spaces. 95% of the time cars are idle and imagining a future where ridesharing car services are the norm has huge implications for the future of transport, cities and employment. Although he didn't provide an exact date for when Waymo will be widely available Mr. Krafcik said "it's here now. It's on public roads" and will be rolling out over the next few years in the US (starting in cities with warmer weather).
While it was cool to have a robot serve my coffee and consider how much more we can do if we didn't have to actually drive cars, but could be passengers along for the ride, automation will have huge implications for the future of employment and society.
What will it mean as many millions working in places such as coffee shops, the auto industry (as well as legal, financial services, higher education, basically all industries) may see their jobs disrupted or eliminated?
Of course many new types of jobs that we cannot currently imagine will be created. But it is clear the current models of job training and employment will need to change radically in the coming years. One of the most interesting presentations I attended was led by Jennifer Tescher, CEO of the Center for Financial Services Innovation on the Theme Side Hustle Nation: American Dream or Nightmare? With the increasing gifification of employment in the U.S. and the world, an increasing number of workers are having a hard time making ends meet. In a society where benefits are usually tied to full-time employment there is a need to find new models and ensure that the "gig or independent economy" doesn't led to a huge underclass or temporary workers without an adequate safety net. See Jennifer's LinkedIn post about her presentation for more details.
This is the key area of focus in our Future of Work in Social Change  series for 2018. What will the future of technology, automatic, machine learning and more mean for those working for social impact and social change in the world.  Our next post in the series will explore some of these key trends in the social sector and stay tuned for the entire year's worth of posts, webinars and more. 
2. Tech doesn't provide a magic solution but it can be a critical part of scaling innovation and impact. There is a danger in fetishizing the latest tech solution (whether an app, drone, artificial intelligence, the blockchain) which will revolutionize the world. While this may actually happen, at least for now, tech is built by and used for people. The best tech projects keep people and communities at the center of their design. One of my the favorite examples I came across is the Samaritan App which was nominated as a finalist in the SXSW Accelerator Pitch Event. The founder of the initiative Jonathan Kumar talked about launching an org using technology to create more bonds and strengthen services for homeless people in Seattle (and they are seeking to scale beyond that). See our interview below.
https://www.facebook.com/PCDNetwork/videos/10155846475386636/
3. Social Change needs to keep power dynamics in mind at all times – It is easy "to do" change onto others. But it is essential that those working for change whether using technology or not to keep a power analysis at the heart of their work. George Aye the co-founder of the design thinking firm focused on social change, Greater Good Studio, led a wonderful session "The Designers Weakness: Understanding Power." See the video of his talk below.
If designers, technologists and social change activists don't keep power at the heart of their analysis and work to change such dynamics, there is a risk of doing harm and reinforcing existing social inequalities.
4. Talent is equally distributed but opportunity isn't (but this is changing). Each year SXSW hosts an huge exhibit hall featuring startups from around the globe.
There are areas dedicated to topics such as health, social impact, music, and much more. My favorite part of the exhibit hall (which can take hours to explore) are the country focused areas. This year there was substantial presence of innovative startups (many addressing social challenges) from the global south. This included exhibit spaces from Brazil, Peru, Indonesia, Mexico, and Argentina. In terms of the future of work what will it mean when organizations may be able to hire more based on talent (and less on location)? Will we have a borderless world where the right talent can fill the right need or will we organizations continue to hire largely on talent in a particular geographic region? There are some fascinating examples of startups trying to break the mold such as Jobbatical which helps companies find the right person regardless of citizenship. Will this type of approach come to the social change sector?
It is also fascinating to chat with founders who have created companies on topics such as using insects to make food (many say insects are the future of food given their abundance and high-protein benefits) see our interview with the Alejandra Alvarez co-founder of TotoLines which is producing an insect based snack in Mexico. See our interview below.
https://www.facebook.com/PCDNetwork/videos/10155846838366636/
5. New Technologies can help scale creative solutions to social challenges – Throughout the conference there was frequent discussion in meetudps, keynote sessions, exhibits, and more about new emerging technologies such as blockchain, virtual reality, drones and more. There are many startups experimenting how these can be harnessed for social impact. One great company is Leaf which was awarded the best Bootstrap Company award. Leaf is providing financial services to the stateless and excluded by creating a virtual bank through blockchain technology. While the effort is still being beta-tested, this is a fascinating approach to helping people in challenging contexts with a tech and human centered approach. For those building careers in social change, it is clear knowledge of tech (coding, data, and more) will be a key part of building a career of impact. See our interview with Tori Samples, Data Architect for Leaf.
https://www.facebook.com/PCDNetwork/videos/10155839932006636/
In addition to blockchain, robots were everywhere. Robots to be used personal assistants, for health care and much more. There were also purely fun demonstrations such as this dancing bot. While it didn't have much rhythm, there were always crowds watching the performance from Kuka Robotics.
https://www.facebook.com/PCDNetwork/videos/10155838934646636/
6. Get to SXSW if you can – I can write so much more about the inspiring, fun, chaotic experience that SXSW is each year. It is like going to an accelerated tour of the possibilities of the future that exist today. I tremendously enjoy meeting with people across sectors and the spontaneous chats that provide deep insights. In addition, seeing old friends from all over and making new ones, and walking away with a deep sense of inspiration, exhaustion (from lack of sleep) and excitement about the incredible innovators from around the world who are building a better future today.
I strongly encouraged others to consider attending SXSW next year. If you working for social change, considering nominating yourself, your org or others for the next community service awards (sign up to be informed when the call launches this summer here or we will share when nominations open  on PCDNetwork.org). If you have a startup consider entering it in the Pitch competition next year, https://www.sxsw.com/awards/sxsw-accelerator/
There also employers who come to SXSW to find talent, but these are largely technical (coding, data & marketing) positions in the Tech Sector. I haven't seen many employers with a social impact focus in the exhibit hall (of course I hope this will change).
Hope to see you all at SXSW in the future and please stay engaged in our Future of Work in Social Change Series.