How do you connect local knowledge with peace and development initiatives?
At the cutting edge of peacebuilding/development research and practice; winner of 2020 Book of the Year by the Conflict Research Society with the book "Reclaiming everyday peace: local voices in measurement and evaluation after war"; associate professor in the COEX program (Conflict Resolution and Coexistence) at Brandeis University, Episode 8 explores the life and career of Dr. Pamina Firchow.
In Episode 8 listen how an internship launched her career in peacebuilding and how Dr. Firchow and her team are infusing local knowledge to generate indicators that can improve the effectiveness of peace and development initiatives.
Episode 8 of Season 8 is possible thanks to the support of The Heller School for Social Policy and Management, Master of Arts in Conflict Resolution and Coexistence Program

& the Rotary Peace Fellowship (more details below)
Check out previous seasons & episodes of our Award-Winning Social Change Career Podcast.
***Episode recorded on February 17th , 2021
Key Links:
Heller School for Social Policy and Manegement
Become a member of the PCDN Career Campus to get daily access (to job opportunities) community(network with other impact professionals); learning with sector-experts and receive guidance from PCDN Career Coaches.
Book a session PCDN Coaching Services   We love to help you because of your commitment to change. Helping the world is a tough business.  So let us help you so you continue your mission. Book a 15 minute free consult.
Subscribe to PCDN.global's Weekly Newsletter
This episode was brought to you thanks in part with support from the Rotary Peace Fellowship: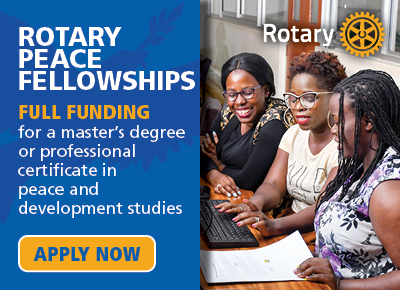 Are you an existing or emerging peace leader looking to take your career to the next level? You might be eligible to receive full funding to pursue a MA or professional certificate in peace & conflict studies. Learn more about Rotary Peace Fellowships at www.rotary.org/peace-fellowships