Dr. Joshua Weiss is one of the top scholars in the field of Negotiation in the U.S. and probably the world. If you are thinking about a career in negotiation, look no further. Dr. Weiss is the co-founder of the Global Negotiation Initiative & Senior Fellow at the Program on Negotiation, both are based at Harvard University. He is also the director and creator of the Master of Science degree in Leadership and Negotiation at Bay Path University.
This episode was brought to you thanks to the Rotary Peace Fellowship (find more details below).
For Season 8's finale, learn how Dr. Weiss attributes his career to a combination of good luck and being focused. Listen how he has successfully combined being a researcher, consultant, practitioner, author and still have time for his daughters' athletic games.
Check out previous seasons & episodes of our Award-Winning Social Change Career Podcast.
***Episode recorded on May 3rd 2021
Key Links
Join our free PCDN Impact Career Chats
Book a session PCDN Coaching Services
Become an insider and join the PCDN Career Helping Line
Subscribe to PCDN.global's Daily or Weekly Newsletter
This episode was brought to you thanks to the Rotary Peace Fellowship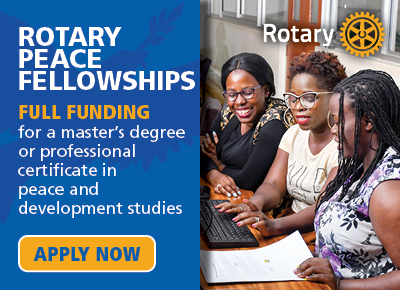 Are you an existing or emerging peace leader looking to take your career to the next level? You might be eligible to receive full funding to pursue a MA or professional certificate in peace & conflict studies. Learn more about Rotary Peace Fellowships at www.rotary.org/peace-fellowships