How can data work for peace? Building a career merging the fields of data, research and peace is not only possible,  it is the career path of Michael Collins.
How can you study electro-mechanical engineering to then launch a construction company focused on historical renovations, to end up leading a cutting-edge research and policy driven organization focused on developing frameworks for peace?
In Episode 1 of Season 8, listen to the fascinating life and career story of Michael Collins, who leads the Institute of Economics & Peace in the Americas.
This episode was brought to you thanks to the Rotary Peace Fellowship (see more details below)
Learn how Michael begin his career as an engineer, moving to disaster management and how he is now using the Positive Peace Framework as a training tool and many other interesting initiatives and partnerships at IEP.
Check out the previous seasons & episodes of our Award-Winning Social Change Career Podcast.
**Episode recorded on December 14th, 2020
Key Links:
Institute for Economics and Peace
Become a member of the PCDN Career Campus to get daily access (to job opportunities) community(network with other impact professionals); learning with sector-experts and receive guidance from PCDN Career Coaches. 
Book a session PCDN Coaching Services
Subscribe to PCDN.global's Weekly Newsletter
This episode was brought to you thanks to the Rotary Peace Fellowship: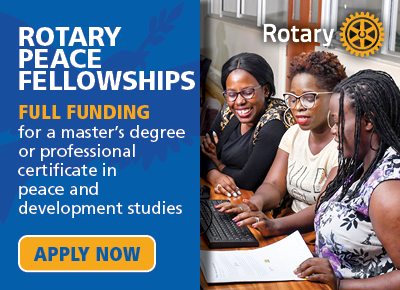 Are you an existing or emerging peace leader looking to take your career to the next level? You might be eligible to receive full funding to pursue a MA or professional certificate in peace & conflict studies. Learn more about Rotary Peace Fellowships at www.rotary.org/peace-fellowships