This episode was brought to you thanks to the Rotary Peace Fellowship (more info below)
The business of business giving. How does it work? Does it work?
This week's guest story starts with a healthy food business and evolves into one of the biggest most successful business philanthropy efforts working with 3k business and over 220M giving impacts called B1G1.
Masami Sato is originally from Japan. Masami has lived in over 30 countries in 5 continents. She is a teacher, translator, natural food chef (and a farmer!), author and award-winning entrepreneur as well as a mother of two teenage children.
In Episode 11 of Season 8, listen to the non-linear and authentic path that is Masami's career and life. From backpacking in Central America; to starting a healthy food business, and living above an industrial kitchen to becoming an award-winning entrepreneur, two-time TEDx speaker and book author.
Check out previous seasons & episodes of our Award-Winning Social Change Career Podcast.
***Episode recorded on March 11rd, 2021
Key Links
***New product*** PCDN.global is launching our first ever online workshops on all this career of change. First workshop was February 1st, stay tuned for more information on the next career PCDN.global career workshop.
Join our free PCDN Impact Career Chats
Book a session PCDN Coaching Services
Become an insider and join the PCDN Career Helping Line
Subscribe to PCDN.global's Daily or Weekly Newsletter
This episode was brought to you thanks to the Rotary Peace Fellowship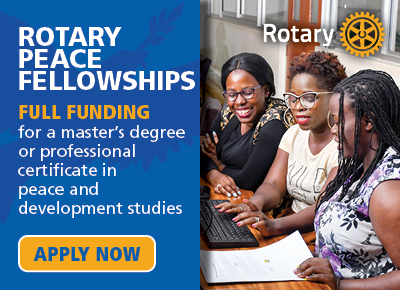 Are you an existing or emerging peace leader looking to take your career to the next level? You might be eligible to receive full funding to pursue a MA or professional certificate in peace & conflict studies. Learn more about Rotary Peace Fellowships at www.rotary.org/peace-fellowships