Personal Finance for Changemakers
If you don't know where you money is parked, it could be contributing to harm in the world
This workshop will teach you actionable steps to help you align your money with your values
https://www.youtube.com/watch?v=QhCr2NqKyUI
Align your Values, Impact & Finances

Money.  Often it is a taboo subject.  You are too busy creating positive social impact, but do you know where your money is parked? There are many investments that profit from highly dubious practices. Let's make sure your money is where your values are.
As social impact professionals, if one is fortunate to have savings and/or retirement plan, it is critical to understand where one chooses to park money whether in a savings account, stocks/bonds, real estate, or even cryptocurrency,  to ensure at a minimum your resources aren't harming the world, and ideally that your money can  grow in value + while positive impacting the world.  This workshop will walk you through 5 steps to better align your money & impact:
 
How to find, vett & move your assets to places that are investing in practices that fit your values (good bye fracking hello renewables).
How to talk to your family, peers & employers about why it's essential to put your money where your values are (there is no planet B).
Decide if how much involvement you want in managing your investments from using robo-advisors to doing it yourself (and striving to ensure you make well-informed decisions)
How to reconcile (as best as possible) ROI -return on investment- with doing good in the world.
Be able to build a diverse investment portfolio for impact (that matches your own values regarding potential risk & reward ).
September 19th, 8 am to 10:30 am EST
$25 (save $10) by registering by Sep 5
This highly engaging workshop will help changemakers to be better prepared to ethically grow your money (and strive to avoid the all too frequent greenwashing), understand why it is critical starting preparing for retirement and the future now, how to link strong financial returns and social impact, the coming trends in investing including automated tools, and whether one wants to manage your finances or hire a professional (or computer) how to make the best selection possible.
What you walk away with?
Create a basic financial map & start investing even at small levels
Understand the range of options to invest your money for impact
Explore the pros/cons of passive vs. active investing
An actionable plan for how to grow one's finances and where to park one's money
Understand how fees can destroy one's investments & explore low-cost & ethical options
Be able to differentiate "greenwashing" from truly impact first investments
Strategies for both freelancers & employees to invest for impact
A resource guide for key readings, podcasts, blogs to do money and impact smarter
Personal Finance for Changemakers
September 19, 8 am to 10:30 am EST

Register for the workshop

Who is this workshop for:
From those who believe putting placing cash under the mattress is a smart choice to savy investors; this workshop is for social impact professionals (and students) who strive to build a positive  financial future for themselves while ensuring their money is doing the maximum good possible.


+
0
Dr. Zelizer has been teaching classes on business & finance for more than a decade

+
0
The PCDN Team has worked with over 100 clients on their career development (including discussing money)

+
0
PCDN reaches tens of thousands changemakers

+
0
Downloads of the Social Change Career Podcast

+
0
People have participated in PCDN's in person & streamed career events
+
0
The PCDN team have invested in social impact startups in over 10 countries
What others say about PCDN?

Register for the Workshop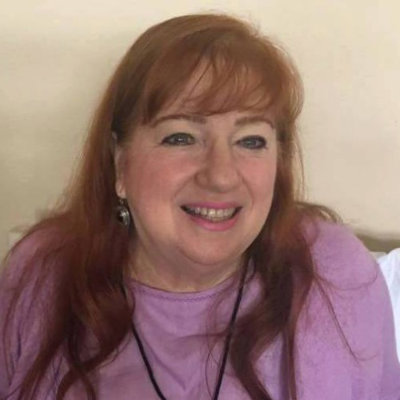 Dr. Mary Hope Schwoebel Associate Professor at Nova Southeastern University Read More
PCDN has helped me and thousands of others with their careers through your website, through your publications, and now through your videos. The PCDN team are truly brilliant at networking for impact and their deep insights into how to use LinkedIn as a key tool in building collaboration and advancing one's career are truly unique. Over the past 20 years, PCDN has helped me get positions in government and in academia, as well as dozens of consultancies. I am a faculty member now and I always recommend that my students sign up for PCDN to learn about opportunities from scholarships, internships, fellowships, and employment.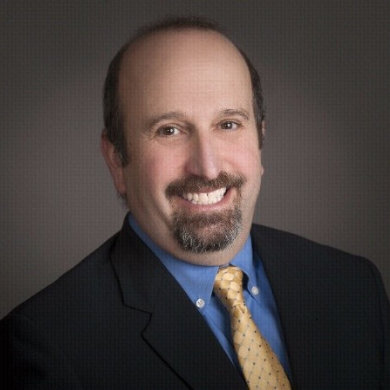 Neil A. LevineBoard Chair CDA - Collaborative Learning Read More
"PCDN is my go-to source for what's happening right now in the field. It knits our community together with information on issues, solutions, learning and employment opportunities, all with a few clicks. As an NGO leader and professional coach, I rely on PCDN for timely, relevant and actionable information and recommend it whenever I can."


Tanja HagerdonQueensland Coordinator at Together for Humanity Foundation Read More
After two years of working on a career change through study, networking and volunteering I reached a plateau in my personal and career growth. It was at this point that I signed up for PCDN's Career coaching, hoping that it would propel me forward, which it did! In fact, it exceeded my expectations. From his vast knowledge, many years of experience and wide network Dr. Craig Zelizer generously shared ideas and helped me refine my goals as well develop actionable plans. With his help I overhauled my resume, applied for a fellowship and refined my search for knowledge and employment. My self-confidence was boosted by having him in my corner, challenging me and cheering me on. I will always be grateful for this experience and would recommend this to anyone!
Previous
Next
F.A.Q

Questions? Click here

Are you going to tell me where to invest my money?
We will provide overlying principles and lots of tools that can be useful in deciding where to invest, to understand & vett options, and insights from our work and research.
We do want to emphasize that PCDN is not a certified financial advisor and that each person is responsible for making financial decisions based on his/her unique circumstances, career path, location, financial goals and more ideally in consultation with a financial services professional or platform.
Each user is responsible for his/her financial decisions and our workshop is based on our personal experience and research.
We are deeply committed to maximizing learning, networking and impact. The workshop will include presentation of key tips, lots of interactive exercises on how to invest for impact, an exploration of pro/cons and how to decide on a level of risk and more. There will also be ample time for networking and open questions and discussion.
PCDN is dedicated to helping individuals aspiring to advance careers of impact. In our extensive work with students and professionals from around the world in our workshops, career coaching, webinars, conferences and more we've consistently seen that many people don't sufficiently explore their personal relationship with money, their own financial sustainability and in particular how to align their values, money and impact.
At PCDN we strive to help changemakers in diverse aspects of their careers. Too many people we have found may dedicate their time to advancing social change in diverse sectors but may not take time to examine how they use money in their own lives. For example, how to ensure one's investments are aligned with your values (as we only have one planet), how to explore risks, fees and investment options (it is critical to note fees can eat up a huge chunk of one's future savings) and how to ensure one isn't investing in greenwashing (as there is plenty of this around the planet).
We've been invested in doing original research, training and pushing ourselves to continually advance our expertise in the social impact sector and finance sector. 
We've built a slowup that dramatically impacts the lives of thousands around the world, we've started nonprofits, served on boards, worked as consultants, advisors, full-time employees, higher ed and immersed ourselves in the world of sustainable finance through our own work, practices, impact investing in social impact startups, active learning and discussions with countless colleagues around the world. Dr. Zelizer also pioneered a course on business and peacebuilding/social change at Georgetown University where he continued to teach a skills course on social entrepreneurship. We've published peer reviewed articles, conducted applied consultancies on social change careers, interacted with hundreds of thought leaders in the field and coached hundreds of professionals to advance their careers.
Yes this will be a two-hour thirty minute highly interactive workshop for participants.
Will this workshop be offered again?
This workshop is part of the new PCDN 5.0 (coming fall 2021) and we will be offering an increasing number of workshops in 2022.
I still have questions about the workshop who can I contact?
Contact us and we will get back to you within a 1-2 business days.
Ready for the change?

Register for the Workshop

What you walk away with?
What you walk away with?