Are you using Linkedin for a career of impact?
Most people associate LinkedIn with finding a job. But is way beyond that. Linkedin is the single most important tool to build a network, keep refining your skills and develop yourself as a mission-driven professional.
https://youtu.be/xJEALlEgcbA
Workshop on How to Use LinkedIn To Advance a Social Impact Career

LinkedIn is one of the most important tools in advancing your career. The platform is much more than about landing a job, it is about advancing purpose filled networks and should be a critical part of your toolbox. In this highly interactive live workshop we will cover concrete and proven strategies to radically grow one's network, career and impact. You will hear from two leading experts with decades of experience working in diverse social change sectors who have built one of the world's leading platforms and communities convening tens of thousands of professionals, students and organizations focused on social impact. This is a unique opportunity to radically improve your LinkedIn profile, strategy and take actionable steps to improve your engagement that will lead to long-term benefits for your career and learning.
August 25, 12 pm to 2:30 pm EST

Register for the Workshop

What you walk away with?
Understand why the key to Linkedin is purpose driven networking.
An improved Linkedin Profile that will lead to much greater engagement often 2-5 higher results .
A concrete plan for LI engagement & growing your network.
A PCDN LinkedIn Engagement TipSheet
Understanding how to find the right contacts at Social Impact Organizations.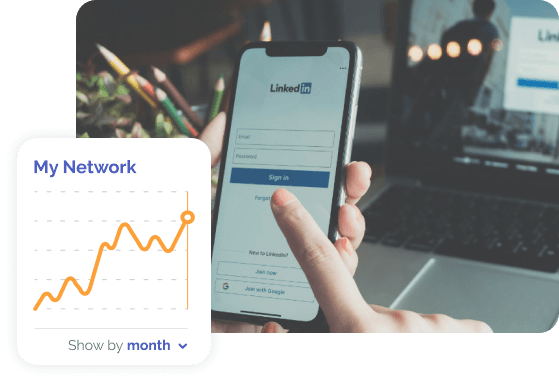 Linkedin for Social Impact
August 25, 12 pm to 2:30 pm EST

Register for the workshop

Who is this workshop for:
This course is for students and professionals, ideally from recent grads to mid-career professionals. The workshop is exclusively for those advancing careers in the social impact and social change sectors.

+
0
PCDN Linkedin Engagement

+
0
%
Growth in PCDN's LinkedIn Page Followers

+
0
PCDN reaches tens of thousands changemakers

+
0
Downloads of the Social Change Career Podcast

+
0
People have participated in PCDN's in person & streamed career events
+
0
PCDN has worked with more than 100 career coaching clients
What others say about PCDN?

Register for the Workshop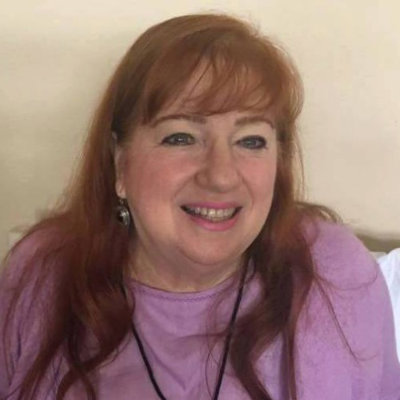 Dr. Mary Hope Schwoebel Associate Professor at Nova Southeastern University Read More
PCDN has helped me and thousands of others with their careers through your website, through your publications, and now through your videos. The PCDN team are truly brilliant at networking for impact and their deep insights into how to use LinkedIn as a key tool in building collaboration and advancing one's career are truly unique. Over the past 20 years, PCDN has helped me get positions in government and in academia, as well as dozens of consultancies. I am a faculty member now and I always recommend that my students sign up for PCDN to learn about opportunities from scholarships, internships, fellowships, and employment.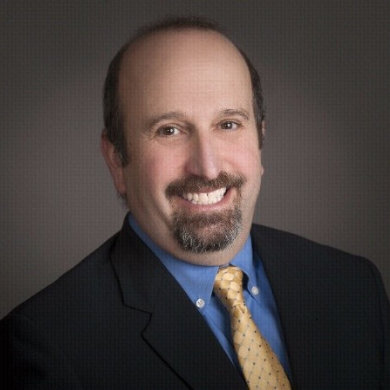 Neil A. LevineBoard Chair CDA - Collaborative Learning Read More
"PCDN is my go-to source for what's happening right now in the field. It knits our community together with information on issues, solutions, learning and employment opportunities, all with a few clicks. As an NGO leader and professional coach, I rely on PCDN for timely, relevant and actionable information and recommend it whenever I can."


Tanja HagerdonQueensland Coordinator at Together for Humanity Foundation Read More
After two years of working on a career change through study, networking and volunteering I reached a plateau in my personal and career growth. It was at this point that I signed up for PCDN's Career coaching, hoping that it would propel me forward, which it did! In fact, it exceeded my expectations. From his vast knowledge, many years of experience and wide network Dr. Craig Zelizer generously shared ideas and helped me refine my goals as well develop actionable plans. With his help I overhauled my resume, applied for a fellowship and refined my search for knowledge and employment. My self-confidence was boosted by having him in my corner, challenging me and cheering me on. I will always be grateful for this experience and would recommend this to anyone!
Previous
Next
F.A.Q

Questions? Click here

What will be the format?
We are deeply committed to maximizing learning, networking and impact. The workshop will include presentation of key tips, lots of interactive exercises on using LinkedIn for impact, review of LinkedIn profiles, small group networking and more.
PCDN is dedicated to helping individuals aspiring to advance careers of impact. In our extensive work with students and professionals from around the world in our workshops, career coaching, webinars, conferences and more we've consistently seen that many people underutilize LinkedIn in their career toolkit. The platform has incredible power beyond landing a job and if one puts learning, connecting and sharing as the key approach to engaging (not just seeking a job) this leads to tremendous long-term impact for one's career.
LinkedIn is the world's leading professional network with over 700 million users around the world. The PCDN Team has found incredible benefit personally and organizationally from regular almost daily engagement on the platform including landing consultancies, building counting high-impact collaborations and partnerships, radically increasing PCDN's community and clients and more.
We've been invested in doing original research, training and pushing ourselves to continually advance our expertise in the social impact sector. We've published peer reviewed articles, conducted applied consultancies on social change careers, interacted with hundreds of thought leaders in the field and coached hundreds of professionals to advance their careers, use LinkedIn, and land new positions. We've invested significant energy in learning the ins and outs of how to use LinkedIn for Impact and field tested our process.
Yes this will be a two-hour highly interactive workshop for participants.
Will this workshop be offered again?
We are pleased to launch our PCDN workshop series in 2021 and plan to offer several short workshops on key topics around careers of impact. We do hope to offer the LinkedIn workshop later in 2021 for a second time.
I still have questions about the workshop who can I contact?
Contact us and we will get back to you within a 1-2 business days.
Ready for the change?