How do you cope with and transform polarization, hatred and all things divisive?
Now more than ever we need all hands-on deck to deal with and heal from deep-rooted divisions in our societies.  From practitioners with formal training in conflict transformation to every day folks, we need the tools to navigate the waters of disinformation, fear and intolerance.
This episode was brought to you thanks to the Rotary Peace Fellowship (see below for more info on the opportunity)
In Episode 4 of Season 8, I sit down with Melody Stanford Martin who has made this topic her career of choice.  She is a social ethicist and communications expert; author, conflict transformation specialist, fellow podcast host, educator and blogger.
Melody shares her personal journey on why she has dedicated her professional endeavors to having "difficult conversations".  She discusses her latest book Bravetalk and her upcoming projects on helping to heal the great divide.
Check out previous seasons & episodes of our Award-Winning Social Change Career Podcast.
*My apologies for saying Episode 3 on this recording.  Oops.  Lost count it is Episode 4.
**Episode recorded on February 3rd, 2021
Key Links:
Free Download of a Difficult a Conversation Game
Contact  Melody
**New product*** PCDN.global is launching our first ever online workshops on all this career of change. First workshop was February 1st, stay tuned for more information on the next career PCDN.global career workshop.
Join our free PCDN Impact Career Chats
Book a session PCDN Coaching Services
Become an insider and join the PCDN Career Helping Line  
Subscribe to PCDN.global's Daily or Weekly Newsletter
This episode was brought to you thanks to the Rotary Peace Fellowship: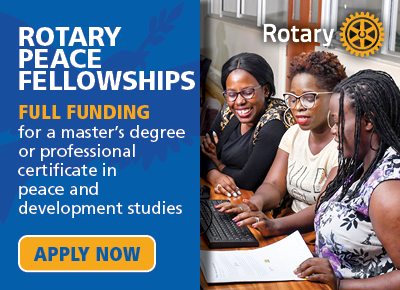 Are you an existing or emerging peace leader looking to take your career to the next level? You might be eligible to receive full funding to pursue a MA or professional certificate in peace & conflict studies. Learn more about Rotary Peace Fellowships at www.rotary.org/peace-fellowships