Graduate students at The New School for Social Research in New York City ask questions that challenge tradition in the social sciences and humanities and spark positive social change.
Guided by rigorous scholarship and a desire to apply academic discovery to current social problems, our students critically examine interdisciplinary fields to become a force of new knowledge and ideas in the world.
All graduate programs at The New School for Social research can be completed full-time or part-time on our New York City campus. Competitive merit-based scholarships are available in all departments -- in recent years, 85% of master's students have received merit scholarships at The New School for Social Research. 
This is a sponsored post on PCDN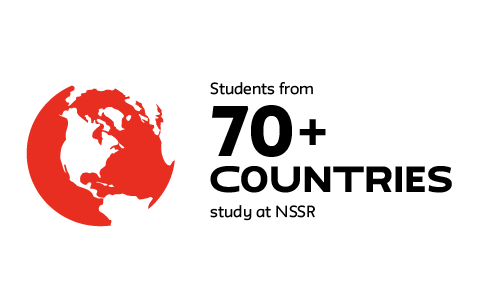 Departments and Programs
Study with leading scholars and public intellectuals across nine departments:
Combine fundamental concepts of anthropology with critical exploration of the nature and role of ethnography in this leading graduate program.
Prepare to lead the future of serious intellectual publishing in a program that combines print and emerging technologies, rigorous coursework, and design experience.
Explore evolution of economic thought encompassing a spectrum of heterodox theories and methodologies, including post-Keynesian, Marxian, and neo-Ricardian. Specialized degree option in Global Political Economy and Finance (MA).
Design your own interdisciplinary curriculum as you develop critical, heterodox approaches to historical questions.
Develop contextual thinking and writing skills across multiple humanities disciplines and engage with leading scholars, journalists, and intellectual writers
Investigate the history of Western thought and modern European philosophy in a program developed by renowned scholars including Hannah Arendt, Hans Jonas, Aron Gurwitsch, and Reiner Schürmann.
Study the relations and manifestations of power in contexts ranging from the family to the transnational environment, paying close attention to historical and contemporary movements.
Investigate modern psychology with an emphasis on social and cultural influences and concerns. Specialized degrees include an MA concentration in Substance Abuse Counseling and PhD programs in Clinical Psychology and in Cognitive, Social, and Developmental Psychology.
Examine social inequalities, culture and politics, law and citizenship, and beyond through the lens of The New School's historical connection to European social science.
Faculty and Research
More than 75 full-time faculty members are engaged in teaching and researching alongside the 800+ graduate students from 70 countries who study at The New School for Social Research. Our faculty is united by a sense of the importance of boldly questioning conventional thinking and expanding the boundaries of social thought.
Faculty continue to publish important books and to engage in dialogue in popular media. Some brief but notable examples include books recently published by Federico Finchelstein (The Dirty War, Oxford University Press), Janet Roitman (Anti-Crisis, Duke University Press), and Dmitri Nikulin (Comedy, Seriously, Palgrave Macmillan), and newspaper columns by Simon Critchley (The New York Times) and Teresa Ghilarducci (The Huffington Post).
About The New School for Social Research
The New School for Social Research was founded in 1919 as a home for progressive thinkers, and housed the University in Exile in 1933, providing an academic haven for scholars persecuted in Nazi Europe. The school became the foundation for a comprehensive university – The New School – and continues the legacy of critical thought, civic engagement, and academic freedom today.