In this blog post I am NOT going to talk about how soft skills and being socially smart will land you a job, sorry. You still need to demonstrate qualifications, experience and demonstrable results (which we cover throughout our Career Series.)  But these days, I hear a LOT of talk about soft skills. So let's "unpack" this term and see how to use these critical skills in interviews.
Chances are that you are like me and have a degree in the social sciences or humanities. But much of the talk these days is about the dominance of techies, coders and engineers in many sectors as we are going through the Fourth Industrial Revolution.  But wait a second…what do WE HAVE that makes us very competitive and desirable for organizations? While I don't want to generalize and I don't believe that scientists are introverted and social change professionals are social. THAT'S wrong on many levels.
But it is key that those with relevant training and experience in the social sciences and related fields, we explicitly demonstrate (during the interview process) that we many of us posses outstanding social and soft skills that are critical to almost all positions regardless of the sector. Do soft skills not come naturally to you? No problem, all us can improve and I include some key resources to further develop your soft skills. 
I first would like to share a short personal story before I get into more of a definition of what are soft skills.  For a job that I loved that I had for almost four years, during the interview process, I was called in for a full day of interviews.  For a job I loved I was finally called for an entire day of interviews. It was a fascinating experience as I met met with junior employees, to the my would-be direct boss, to other leaders in the organization.  The format varied from small group interviews, one-on-one meetings and more. I was short-listed but I could sense that one person in a leadership had doubts about me being overqualified for the opportunity (having a Ph.D can do that to you) while another person was rooting for me. Luckily, my personality and ability to genuinely enjoy the whole day of interviews sealed the deal. They were able to see beyond my resume and qualifications to my get a strong impression of  how my personality (social, personable, happy) would be an asset for a job that had a substantial focus on advancing partnerships with leaders in multiple countries around the world. 
As the interviewee, the entire process left me deeply impressed with the team, the organization and their commitment to engagement and process. Meeting with almost all employees gave me a much deeper look at the organization and thus the admiration went in both directions. I was pleased to stay there for almost four years.

Your resume/cover letter demonstrates your core technical skills but it is the interview itself (if the hiring organization follow a similar process) that reveals more intangibles that can greatly influence if you're hired or moved to the no pile.  Let's get you hired. With me?
What are soft skills?
Writing in Entrepreneur Magazine, Heather Huhman defines them as

"soft skills relate to the way employees relate to and interact with other people".
Huhman makes a point in the article that many employers rank soft skills as highly desirable qualities in candidates. Moreover, I with the increasing role of technology in the world of work, that includes large-scale automation, the growth of artificial intelligence, the human side of work meaning communication skills, positive attitude and ability to collaborative across diverse teams, are skills that can aid you in landing the next job.

Now that you know this, think how you are going to do the following
a) demonstrate that you actually have those soft skills &
b) how can you put them to use in your new job.
There are a host of other soft skills including: communication skills, facilitation, the ability to learn (we all need a commitment to life-long learning in the fourth industrial revolution), being a problem-solver, being open to feedback; flexible, focused and creative.
You will not be able to be a master ALL these soft skills but choose which ones you're really strong at and for an interview make sure to bring examples of how these skills helped you achieve great things in previous roles.  For example, did you successful pivot to help save an event, find an out of the box way to solve a wicked problem, or develop an new innovation that led to a positive internal or external impact.

Demonstrate how you have put soft skills to save the day. Remember, an interview is a way to make the case for your candidacy. Soft skills (of course combined with technical skills and data showing the results of your work) are a great way to shine.
Not a natural? Not a problem. As a mother of a child I hear constantly that social skills are formed in the first 5 years of a person's life. In fact, one of the primary roles of pre-school  (of course allowing parents to work) is to help children develop strong social skills and learn to play nicely with their peers. 
If you didn't attend preschool, or you are painfully introverted, or you think you suck at social skills or in fact you cannot succeed in a job interview, the good news is there are ways you can improve.  Recognize your areas of strength and ones that need practice and improvement.  A good athlete or scholar doesn't only work on those skills that come easy to him/her. It is through working on the areas that one finds most challenging that this can lead to more exponential growth.

There are many other ways to improve your skills. Look for  classes on leadership, communication and effective presentations. Some good resources include EdX or Acumen+ or Philanthropy University. In addition, mentors (this can be peer or more senior ones) can help you identify which areas need improvement and offer great suggestions as to how to get better. Volunteer in something you are passionate about, while volunteering you can have hands-on experience in leading projects, listening and working well with others.
Connect with others. You can do that online- and offline. PCDN is an excellent option to find-like minded professionals and have an amazing community that supports one another in advancing their careers and advancing social impact in the world.
Some key tips for interviewing

Know yourself.  I consider myself a person with higher than average social skills (and others have shared they see me this way). I love every excuse to grab a microphone, yes. I am that kind of person. But I still get super nervous in the context of a job interview. My way of dealing with this is by preparing in advance. I know that I will be speaking loud enough and looking at people's eyes, but if I don't go prepared, I will be a mess.
Now. Sound natural being how YOU are. This is similar to saying, put a LOT of make up so that you look effortlessly pretty and "natural". When in fact, you spent two hours putting it on your face. Do your homework and be prepared so that you can chill while they ask you questions. That is what works for me.
In one interview, I didn't know the answer to a question. Instead of just owning that, I tried (very badly) to produce a response, which showed –even more- my inability to produce a successful answer the question. If you don't know something, say you will get back to them (and do it).
More than anything, OWN who you are. You might say: " I might come as shy and quiet. But you know what? I am an incredible listener, and when I speak it's because this idea is missing from the entire conversation". Score! You are honest and powerful while presenting a realistic image of who are you.
So hurry up and nail that job because until Artificial Intelligence perfects soft skills, we humans, have an edge with our soft skills.
Have a story to share about how you aced a job interview? Share here and thanks for following PCDN Career Series.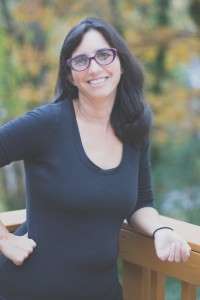 Dr. Catalina Rojas is Director of Innovation at PCDN.  She helps lead strategic development, partnerships, content development and our award-winning Social Change Career Podcast

Dr. Catalina Rojas is a noted expert on gender, development and conflict resolution. As director of Global Partnerships at Women Thrive Worldwide, she created a worldwide women's network and led training and consultation processes to increase the advocacy capacity of women's NGOs and CBOs in Central America and West Africa.
Prior to joining Women Thrive, Dr. Rojas was a consultant on gender, conflict and development issues with various international organizations including the IIS, OAS, USAID, UNIFEM.
Dr. Rojas has a Ph.D. in Conflict Analysis and Resolution from George Mason University. Originally from Bogotá, Colombia, she has over two decades of experience working with civil society organizations in the Global South, including working in the peace movement in her home country.
Dr. Rojas has taught, trained and conducted research in Latin America, South East Asia, West Africa and the U.S. including Georgetown University.