by Dr. Catalina Rojas, Director of Innovation, PCDNetwork
With my B.A. in Political Science with a minor in Philosophy, an M.A. in Peace and Development and a Ph.D in Conflict Analysis and Resolution what would you call me? I mean, other than a social scientist nerd? What is the unifying theme? From training students in Bolivia and Indonesia, to teaching an M.A. level course on gender and peacebuilding to increasing the advocacy capacity of women's CBOs in Central America and West Africa I see myself as a social change professional.
I am using my career trajectory as a reflection of what I see is the Social Change field, of where it has been and where is it headed. For June, our career series is focusing on key trends in social innovation to help you stay current, think about how to expand your skills set and plan for the future.
As you well know, PCDN initiated originally as the community of peacebuilders worldwide. We love our peacebuilding community but like me, we have studied and worked in fields that expand beyond the boundaries of ONE single discipline (and peacebuilding itself is inherently cross-sectoral). No one sector or approach has the magic solution to make the world a better place. Rather than work in silos we believe in the integration of approaches for effective and sustainable social change. This is why PCDN became the go-hub for the global social change community.
Where Have We Been
Traditionally in the Social Change field professionals build careers in academia, NGOs, government agencies, think tanks, international and media organizations.
During my college years I saw my options included to continue my studies, to work at an NGO or for government agency, for a university as a professor or researcher. I quickly learned the often-harsh reality of acquiring funding for the NGOs I was involved; the ever changing of "mission" to chase the source of funding; the ever so slow pace of government work and also the many years (seven to be exact) of completing a PhD.
What is Changing?
This is my view of how the landscape of the social change field has been changing in the past years; what are new opportunities (to grow professionally) and skills (to acquire) and what are some challenges (because I don't want to write a blog about how the past is not good while the shiny new things await for us).
Market-Based Approaches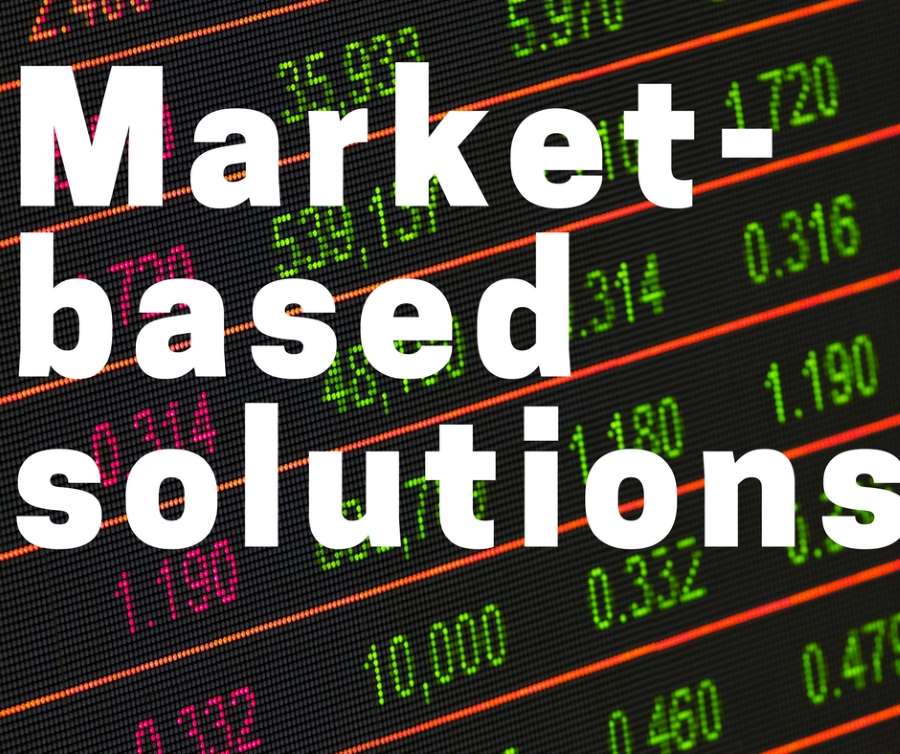 At some point we had to make a decision about what to do with PCDN. Up to that point PCDN was not established legally. It was 2011 and to be honest it was not a hard decision. PCDN was to be established as an LLC. Meaning, a socially responsible business.  However, after two or more decades working for and inside the NGO landscape, PCDN leadership staff decided to move away from the grant proposal race to venturing in the realm of utilizing market-based approaches to solve social complex problems. Basically we want to strive to product of set of services and products that we can use to generate sustainable revenue in an ethical manner to support our work.
Ever growing in popularity is the field of Social Entrepreneurship blending market-based methodologies to solving complex issues. It's reconciling the need with changing the world with the need to create sustainable incomes. With the increasing growth of fair trade and organic brands, it's relying on consumers to fund with their purchases not only products but also causes.
It is getting more common to see MBAs with an emphasis in Sustainability; MAs in Social Impact and MAs in Social Innovation.
Even the financial markets are participating in social change, with the field of Impact Investment for example. That is basically using capital to support a wide range of approaches (this can be for profit, non-profit or hybrid approaches) to grow social impact. Instead of investing purely for profit, impact investors seek to ensure that their investments do make a return but also seek to contribute to social good, such as positive environmental, social and related outcomes.
You can hear terms like coworking/accelerators/incubators(such as 1776 where PCDN is based), which are spaces, dedicated to supporting people and ideas that could disrupt markets; improve the life of people all the time grow and flourish as a business.

The Pros
Using market-based approaches means your organization is not entirely depending on funding cycles, evaluations and more importantly at executing another's organization (funding) mission through your work.
The Cons
Not everyone is meant to create successful enterprises. There is nothing wrong in thriving as a staff in a start-up or even an NGO. Nothing says NGOs cannot adopt innovative ways to complement funding methodologies. And increasingly many NGOs are looking to hybrid approaches to sustain their work.
Failure. You can have the best intentions but if your ideas do not resonate with your clients, if your products or services remained unnoticed: YOU FAIL. Unless you have a decent financial cushion you need to realize and move on to your next job or idea.
If you manage to get investors, you will be subject and accountable to them and while having financial support can be great, this may increase the pressure to succeed (often in financial terms which can contradict with one's social good goals) .
The Bottom Line
The market is not evil or inherently good. Like technology, which is our next area, those are tools. Can you use the markets to destroy the world, habitats and care only for profits (which unfortunately is still the dominant trend of much of the capital in the world, i.e. the race to the bottom to make things cheaper without regard to human or environmental costs).? Of course, do I need you to remind you of the Walmarts of the world? But here we are talking about adopting strategies of the market and put them to good use to improve the lives of people.
Technology
From the days where I used my phone line and hooked my computer to send an application for an Masters located in Europe to having the internet of things changing our everyday lives: smart phones, smart refrigerators technology is changing every aspect of our lives.
I think the most successful work in the Social Change sector will come from organizations that use technology to solve people's problems. This doesn't mean tech is a magic panacea, as it isn't. But tech and human efforts combined together with a focus on ethics and the end user can help scale innovative programs.  This is particularly relevant for organizations in the Global South where organizations use cellular phones to teach people literacy skills. Mobile technology helps with health programming in remote areas; technology is used to deliver humanitarian aid in conflict-settings; drones for peace. The sky is the limit. We even see these days' creative minds designing video games to teach youth about post-conflict reconstruction and reconciliation.
What could VR (virtual reality) that promises to be a huge area of growth do for organizations and professionals in social change?
Design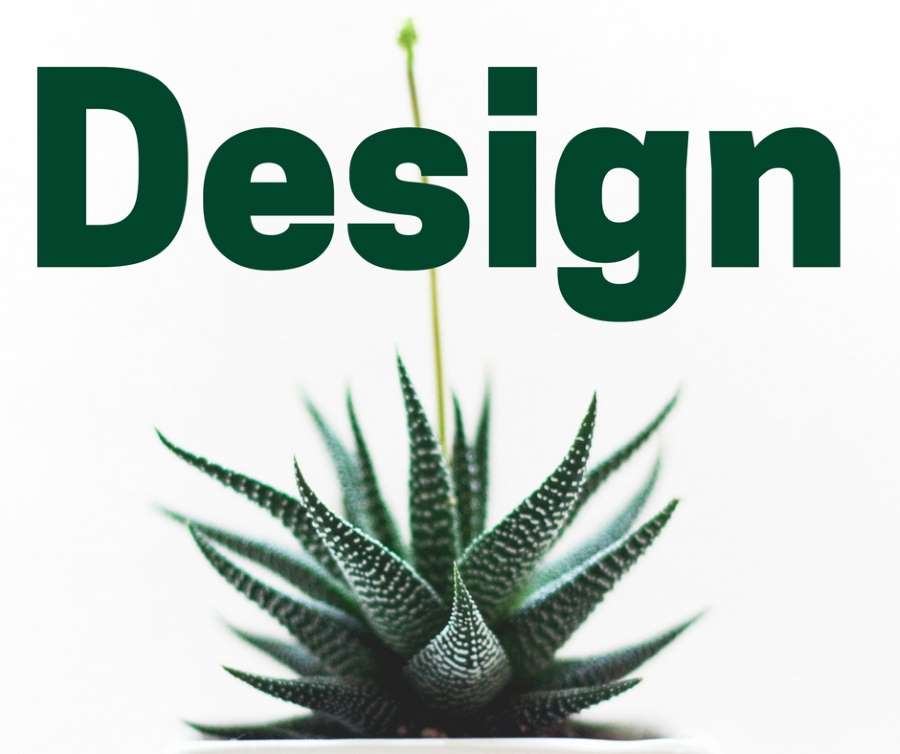 Ever since Apple and Ikea we know the importance of design. Design is not a result of functionality or rather a need to have "things look pretty". The field of Human-Centered Design is taking into account variables that are well known in the field of Social Change such as gender, power, and asymmetry. PCDN partners with an architecture innovation competition, Laka Reacts dedicated to search globally for architects that design spaces with the sole purpose of improving the lives of humans.

We also have a dedicated blogpost to the field of design as it insects with the Social Change Field this month. Check it out here.

Another area where technology can serve the work of social change is the ready available software's to do your own graphic design and videos. For example, Canva, allows you to be your own awesome graphic designer, Slidely to make your own promotional videos,  & Over is another great tool for creative design.

The Future of Work
I am aware that I am writing this blogpost from the U.S. and things might be moving more rapidly or maybe taking a little bit longer to take hold. Despite of the pace, this is a global trend.
Teleworking or working from home
Because of technology, it is perfectly possible to carry out your work while typing in your pajamas and feeding your cat in your home. Obviously this depends on the culture of the organization and the nature of your work, if you work with a computer you can do it anywhere there is wifi. Another trend we are seeing, is that of the Digital Nomads, individuals and even families break out of the work + house + stability model, sell their belongings and literally fly all over the world carrying their work with them. Certain cities around the globe are known as desirable places to go: Budapest (Hungary); Medellin (Colombia), Lisbon (Portugal), Bali (Indonesia), Chang Mai (Thailand).
The rise of automation (robots driving, robots cooking hamburgers, etc) will eliminate a lot of jobs currently done by humans and the social and economic consequences will be huge. In our field of social change, we need to be aware and prepared to meet these changes. Will it increase poverty levels? What skills will be needed to fill in new job demands in a more automated world? How will this affect the NGO sector?
Movement
Similar to working from home, the way we should be doing work will change as well. There is clear evidence that sitting for 8-10 hours a day is a detrimental to an individual's health as smoking. What? Yes. You need to move. We know that in our field, our salaries tend to be on the low end of the spectrum, we work long hours, we risk burning out and we often lack more work-life balance. It's time to start making incremental changes and not only exercise regularly but trying ourselves to work standing up or using a treadmill while you type. Having "walking meetings" and generally less-dependent on sitting in meetings, sitting in conferences and just plain sitting.
In Conclusion
With our current political realities (no need to mention them and bring you down); and the ever increasing complexity of social problems, we can no longer afford to work isolated in our respective fields doing you particular work. These are very challenging times but also filled with possibilities: market –based approaches could be combined with traditional sources of funding for NGOs; technology offers low cost alternatives to be more present, speak louder and look more professional than ever before anywhere in the world. We have a lot to learn from market and technology but fields like Human –Center Design are looking at us to learn about power imbalances, social asymmetries and other topics we are experts on.
BIO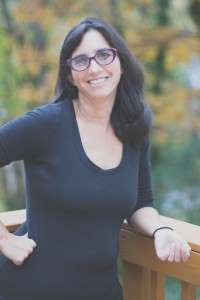 Dr. Catalina Rojas is originally from Bogotá, Colombia. However, she came to the U.S. to pursue her doctoral studies, fell in love with boy and has made the Washington DC area, her home for 18 years. She is part of the PCDN team. The official title is Director of Innovation but in reality she is involved in most aspects of the PCDN operation. From growing the amazing pool of clients and partners; to researching and producing the best content possible for our members; and everything in between. Dr. Rojas is PCDN's graphic designer, webinar host, blogger, photographer and also spends more time than she wants updating our customer relation management CRM database. (Not everything is fun).
Prior to PCDN, Dr. Rojas worked in the intersection of policy, international development and gender for a Washington DC women's organization: Women Thrive Worldwide. Dr. Rojas created partnerships with NGOs and CBOs from Central America and West Africa. She has a Ph.D in Conflict Analysis and Resolution and she specializes in gender and peacebuilding issues. She has also worked as a consultant for IIS, USAID, UNWOMEN, OAS. She is also a seasoned trainer, researcher and teacher. Dr. Rojas loves working for a small company like PCDN that has a very intentional social mandate. Working for a small organization gives her the flexibility to spend as much time as possible with her intrepid and fabulous 6 year old who already is better at her doing pull-ups. She is an avid (not so good) crossfitter, lover of healthy nutrition (she even has a food blog) and wishes she could have a treadmill desk so that she can do all her work standing up and walking.