If you ever wondered what is an academic entrepreneur, this is your episode.
Dr. Patricia Marquez, serves in a dual role at the University of San Diego as the Associate Provost for Academic Planning and Innovation and as Dean of the Joan B. Kroc School of Peace Studies.
Getting into and completing a PhD is hard. Finding tenure work as an academic is even harder, try being a woman, an immigrant, and imagine becoming Dean and Associate Provost of a top US School.
In Episode 9 of Season 7, you hear her growing up in her native Caracas; the remarkable influence of women in her life to instill a love for learning and a constant and lifelong state of curiosity. Dean Patricia is very clear on her why and that has marked who and how she works. Listen how she has successfully built successful academic careers in higher education settings in both Venezuela and the U.S.
Listen to her career tips; her view on the future of higher education and how to bring, positivism, grit and tenacity to your life and work.
Check out previous seasons & episodes of our Award-Winning Social Change Career Podcast.
*Episode recorded on August 14th , 2020
Key Links:
Joan B. Kroc School of Peace Studies
2020 Fowler Global Social Innovation Award
Related Topics
Become a member of the PCDN Career Campus to get daily access (to job opportunities) community (network with other impact professionals); learning with sector-experts and receive guidance from PCDN Career Coaches.  
PCDN Coaching Services. We love to help you because of your commitment to change. Helping the world is a tough business. So let us help you so you continue your mission. Book a 15 minute free consult.
This episode was brought to you thanks to the Rotary Peace Fellowship: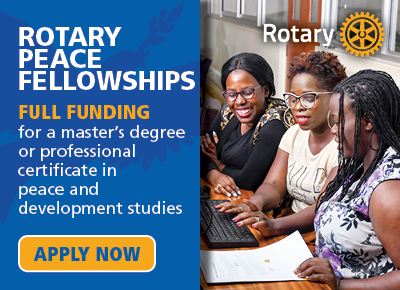 Are you an existing or emerging peace leader looking to take your career to the next level? You might be eligible to receive full funding to pursue a MA or professional certificate in peace & conflict studies. Learn more about Rotary Peace Fellowships at www.rotary.org/peace-fellowships