Another name for social entrepreneurship, equity and female leadership is Devon Davey.
Devon is a Bay Area-native capacity builder with 12+ years of partnering with social entrepreneurs and founders. Be it a refugee crisis, youth empowerment, education, philanthropy, network building, systems change, and climate crises. Devon is there to co-create strategy and help co-create solutions for greater equity.
This episode was brought to you thanks to the Rotary Peace Fellowship (find more details below).
In Episode 15 of Season 8, listen to Devon's grounding, honest and real journey in life and how she developed an impressive set of sought-after skills related to co-creating strategies, working with boards, creating virtual communities, facilitating networks, among many. Oh, and listen how she "takes over" this interview and witness us co-creating.
Check out previous seasons & episodes of our Award-Winning Social Change Career Podcast.
***Episode recorded on April 13th, 2021
Key Links
***New product*** PCDN.global is launching our first ever online workshops on all this career of change. First workshop was February 1st, stay tuned for more information on the next career PCDN.global career workshop.
Join our free PCDN Impact Career Chats
Book a session PCDN Coaching Services
Become an insider and join the PCDN Career Helping Line
Subscribe to PCDN.global's Daily or Weekly Newsletter
This episode was brought to you thanks to the Rotary Peace Fellowship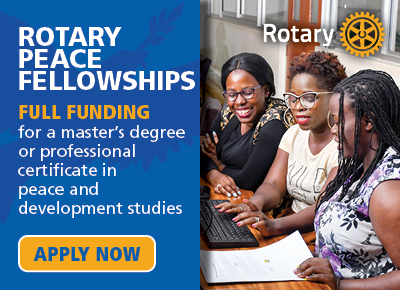 Are you an existing or emerging peace leader looking to take your career to the next level? You might be eligible to receive full funding to pursue a MA or professional certificate in peace & conflict studies. Learn more about Rotary Peace Fellowships at www.rotary.org/peace-fellowships