"If you have privilege, use it to do good" is just one of the many tips that came out of an amazing conversation with poverty and development researcher Dr. Soumya Balasubramanya.
Soumya's applied research focuses on poverty and development challenges in Asia and Africa at the nexus of water, food, health and energy.  Her methods include program evaluation, micro-econometrics and non-market valuation.   She incorporates a strong gender, equity and environment perspective into her work.
In Episode 14 of Season 8, learn about Soumya's middle class Indian upbringing and how she couldn't become a volcano expert so she became an economist instead. Soumya reflects on her amazing research career after her PhD from Duke University; how she uses research to inform policy, works with diverse stakeholders including governments and civil society, and to course-correct ongoing investments and programs.
Check out previous seasons & episodes of our Award-Winning Social Change Career Podcast.
***Episode recorded on April 12th, 2021
Key Links
CGIAR- global research partnership
Related Topics
Become a member of the PCDN Career Campus to get daily access (to job opportunities) community (network with other impact professionals); learning with sector-experts and receive guidance from PCDN Career Coaches. 
PCDN Coaching Services. We love to help you because of your commitment to change. Helping the world is a tough business. So let us help you so you continue your mission. Book a 15 minute free consult.
This episode was brought to you thanks to the Rotary Peace Fellowship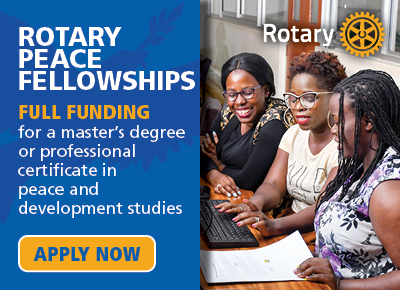 Are you an existing or emerging peace leader looking to take your career to the next level? You might be eligible to receive full funding to pursue a MA or professional certificate in peace & conflict studies. Learn more about Rotary Peace Fellowships at www.rotary.org/peace-fellowships