This is a sponsored post on PCDN.
Turbulent times like ours call for people who understand systems of violence and conflict, and who are prepared to build peace with justice.
The Master of Peace and Conflict Studies (MPACS) program uniquely prepares its graduates to be catalysts for peace at community, institutional, and systemic levels. A rigorous course-based professional degree program, MPACS connects theory, analysis, reflection, and practice. Our distinctive focus is on civil society and community-led change, providing graduates with tools to understand sources of conflict, polarization, and systems of violence, as well as to imagine and support transformative peacebuilding.
The program is designed to be completed in 16 months by full-time students (there is also a part-time option). Students take a combination of core PACS courses and electives of their choice, with the option to include electives from other departments at the University of Waterloo. Optional experiential learning opportunities include a global or local internship placement and conflict skills workshops.
This degree equips students for a career as peace practitioners in fields such as conflict management, research & advocacy, mediation and restorative justice, development, and NGO initiatives.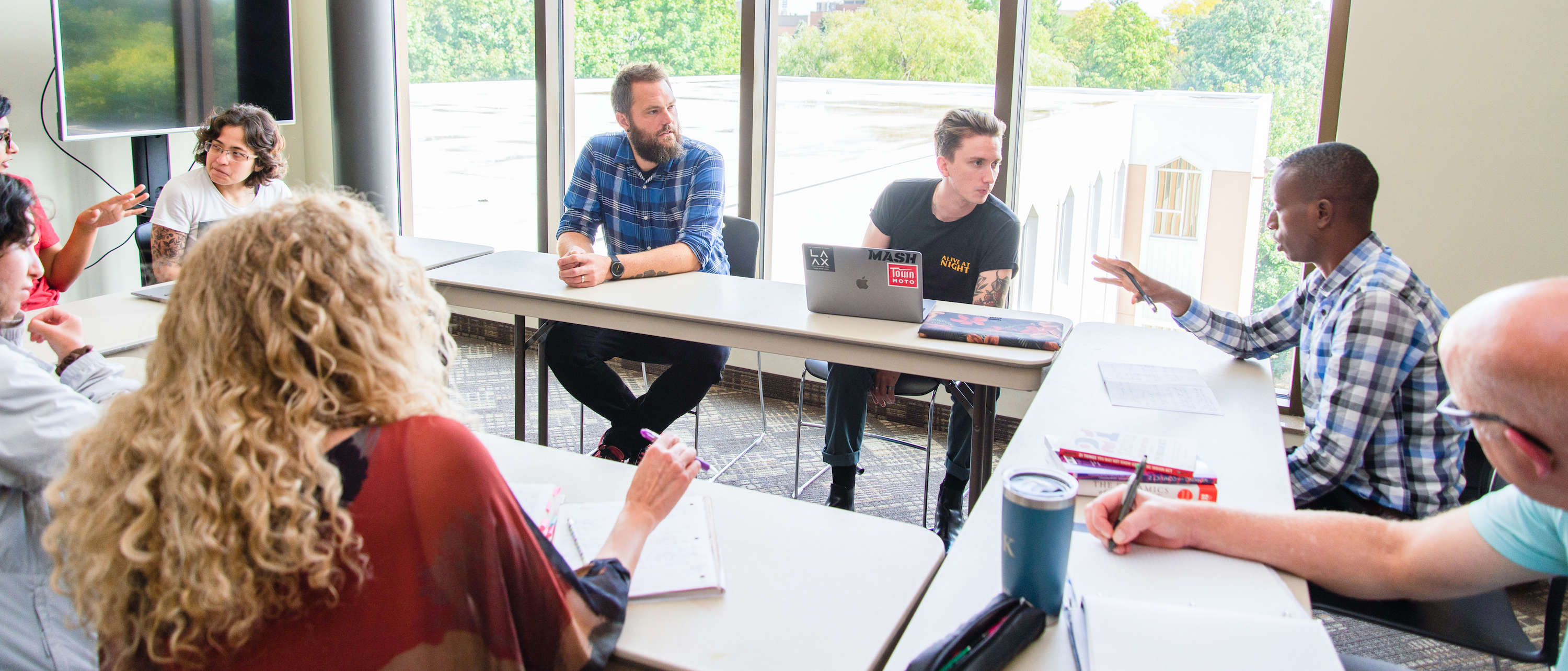 "I found that my classmates were people that I was not only learning with but also learning from. I remember just how engaging our conversations were, the diverse amount of topics that we covered, and I left this program feeling not only professionally enriched but also personally enriched."
Apply now for intake in fall term 2023 through the University of Waterloo. The application deadline is February 1st, 2023. Financial aid is available. For more details, view our admission requirements and procedures.
MPACS Program of Study
You may pursue the MPACS degree on a full-time or part-time basis. Full-time students complete the program in four terms (16 months). Part-time students must complete the program within five academic years.
MPACS faculty members have diverse field experience and expertise in peacebuilding. They bring unique pedagogical approaches to the classroom. With small cohorts of students located in a liberal arts college affiliated with the University of Waterloo, the program creates an environment for transformative learning among a diverse community of scholars.
Core courses focus on building your capacity to advance peace through understanding systems of conflict and violence, and transforming them through principled and effective social change initiatives.
Interdisciplinary Electives are elective courses offered by the PACS department as well as in Development Practice, Global Governance, Theological Studies, and Political Science.
Internships offer you the opportunity to develop skills as a practitioner, while also completing research that links theory and practice. Previous internship placements have included:
Community Justice Initiatives, Kitchener, Canada
Search for Common Ground, Washington, United States
Sambrano Paz, Sucre, Cambodia
Pacific Centre for Peacebuilding, Suva, Fiji
Peace Border School, Cheorwon, South Korea
United Nations Assistance to the Khmer Rouge Trials, Phnom Pehn, Cambodia
Peace and Education Foundation, Islamabad, Pakistan
Conflict Resolution Skills Training involves taking workshops for academic credit. In-house workshops are offered through the Conflict Management Certificate Program or you may seek approval for external workshops. Some workshops students have taken in the past include:
Understanding Conflict
Culture, Diversity, and Conflict Management
Narrative Mediation
Transformative Mediation
Peacemaking Circles
Students interested in research as a career may pursue independent study and work with a faculty supervisor to advance their academic research and writing skills. For more information visit our website or contact [email protected]