Omprakash is a nonprofit organization dedicated to building mutually beneficial & educational relationships between grassroots social impact organizations (our 180+ Partners in 40 countries) and volunteers, donors & classrooms around the world who can learn from & support their work. Our bold vision is to reinvent 'global learning' to make it more affordable, more ethical, and more impactful. In order to actualize our vision, we offer:
1. An alternative to expensive 'placements' via 'middlemen' organizations. Instead, we seek to facilitate mutually-beneficial and educational relationships between our Partner organizations, and potential volunteers and interns. Our Partners maintain their own profiles on our site, and anybody can apply for their positions. We do not 'place' people: Partners autonomously decide which applicants to accept.   
2. Omprakash does not sell volunteer or internship 'placements,' and we do not charge fees to volunteer abroad with our Partners. However, we recognize that the costs of traveling and living abroad may still present barriers for many qualified individuals. Our Ethical Global Engagement Grants support travel, living, and EdGE tuition expenses for exceptional candidates who intend to join our EdGE learning community and volunteer or intern abroad for 3+ months with one (or more) of our international Partner organizations. Our grants target different audiences and offer varying levels of support.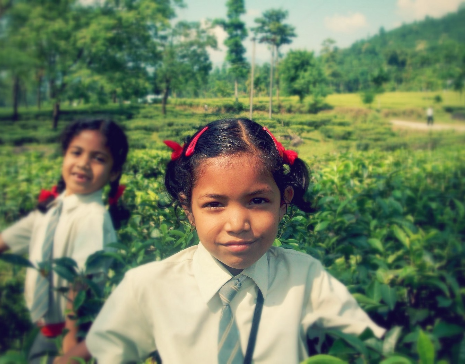 3. Our Award-winning EdGE (Education for Global Engagement) program offers online learning, mentorship, research support, and more to enrich students' learning and critical reflection before, during, and after their international experiences. Volunteers and interns receive personalized support with finding a field position in our network (if desired), dealing with logistics like flights and visas, and grappling with the ethical complexities of trying to 'serve others' when crossing significant differences of culture and power. Our mentorship team draw from their professional and academic expertise to provide you with personalized insight and support before, during, and after your international experience.
"EdGE changes your perspective on international volunteering like no other. It helps you reevaluate any prejudices and biases you may not even be aware you have, and learn how to best be an informed and engaged intern. It gives you extremely valuable resources and a network of people to help along the way."- An EdGE Alum
In short, if you're looking for a volunteering or internship opportunity abroad that is ethical, affordable and educational, you're in the right place. Our Partner organizations, our Ethical Global Engagement Grant program and our EdGE program accept applications on a rolling basis, so join us any time!