This blog is part of PCDNetwork's career in change 2017 series. Click here for information on all the activities, webinars, blogs and ways to participate.
The blog is written by Carolyn Goodman, Recruitment Sourcer, Open Society Foundations (bio is below)
Working in social change is no longer just a calling or the fulfillment of a personal passion- it's a career. The increasingly candidate driven jobs market for experienced social change professionals reflects that and so whilst even considering saying no to any job that allows you to realize that personal passion was once something most wouldn't even countenance this is certainly no longer the case.
Having worked in executive search in the financial services sector one of the joyous simplicities (but also boring realities that were amongst my motivations in moving across to non-profit recruitment) was that the question of whether an offer would be accepted or rejected would 99% of the time be pre-empted by that of the remuneration on offer and, at a push, benefits. The much wider points of potential for impact, creativity, intellectual stimulation, ideological alignment and generally improving the world are what make the social change sector so exhilarating to work in but equally so much more challenging to navigate from a careers perspective.

Analyze your priorities
This may be going back a few steps but it really is at that initial point of engagement in a recruitment process that you need to assess where you're likely to find the best fit for your experience, ambitions and aspirations. Where do you see your skills and personal qualities as being stronger in creating impact? What sort of job are you looking for? What are your motivations? What is the ultimate goal? One of the simplest ways of going about this is to list the push factors in your current role, really thinking about the reasons you want to move on and these can be a mixture of both the professional and the personal.
Looking at the professional, it's often aspiration and an inability to realize the progression you envisage for your career that's the determinant driver in motivating people to seek new opportunities. This mixes with the personal in that if you aren't being pushed or allowed to develop and grow professionally the result is more likely than not going to be boredom. Therefore really thinking in terms of the dimensions to which you could apply your current experience to a broader canvas is important.
On the personal side it's often rigid working cultures and some employers' unwillingness to adopt flexible working patterns that will push great employees to look for opportunities with modern organizations championing best-practice for work/life balance. Practically there is also of course the question of compensation and benefits- what sort of salary progression do you realistically need to achieve to ensure your own family's quality of life? This becomes even more important as organizations look to solve inequality through an employee body that has actually experienced it and working in social change is no longer seen as purely the privilege of those without overwhelming personal financial constraints. Again, looking at your career through the lens of it being just that in addition to a vocation means you should try to gain evidence from the wider market about what a reasonable level of compensation might look like for someone with your level of skills and experience and guide any potential offer negotiations on that basis.
Be realistic
Don't turn down an offer because of unrealistic expectations. Ironically one of the big reasons people with fantastic potential tend to stall in their careers are unrealistic expectations around career advancement. If you turn down a good offer because you're waiting for an absolutely fantastic one really consider what the likelihood of the latter materializing is. There tends to be a rather well worn path for career development in the beyond profit space, particularly if you are looking at more senior opportunities, and whilst some organizations may buck the trend in forgoing a few rungs of the career ladder by hiring a rising star into a more senior role, the reality is the stakes are so high and scrutiny on the sector so intense that many will look for proven experience the higher up the ladder you go.
For all but a very few incredibly entrepreneurial souls a career looks more like a marathon than a sprint. Consider that it's a reality of modern employment that very few people accept a job on the basis that they would be happy to grow old and end their career in a few decades' time with the same organization. If your working life is likely to extend much further than 3-5 years down the line it really is common practice to already be thinking what next when accepting a job offer. Thinking about the opportunities that this job may offer to broaden and enrich your skills should be a determinant factor in accepting or rejecting it, both in terms of personal enrichment and career development. Not only do people switch jobs through the course of their careers more now than at any other point in history, as the whole eco-system for social change evolves as we see by more and more corporates taking the agenda seriously and embedding huge sustainability/responsibility teams or the rise in the social entrepreneur and social investment. Speak with your contacts, look at websites like Glassdoor and what other organizations are pitching salary and benefits in adverts for similar roles.
Don't ever take a job on the basis that you can stick it out
Whilst it's important to look at an offer in the long-term scheme of your career if you know in your heart of hearts that there are insurmountable factors likely to really frustrate you then don't take it. Be it a mission that doesn't really chime, working hours that won't realistically fit in with your family life, people you will need to work closely with whom you can already see that you will clash, unless there are very compelling financial reasons that you need to take what's on the table now, then stay your course. Whilst you might know that your skills and experience would allow you to deliver never underestimate the human dimension to succeeding in the workplace. It may present as an excellent opportunity or fantastic stepping-stone but that's only if you succeed and that's just very unlikely to happen if any or all of these human factors are against you.
Stress-testing the emotional health of the organization you are considering working for through the interview process and also through any intelligence you can mine from your own contacts may help to reduce yours! Whilst you may have instantly clicked with your potential boss and immediate team if an organization has a very poor reputation for employee engagement and satisfaction be wary that this will at least to some degree impact your work and you.
Managing a no
Everyone, or at least most people, have felt the frustration of falling totally in love with that dream job, jumping through the hoops of interview after interview only to be let down belatedly and in the worst case scenario not at all- it totally changes your feelings about an organization that you would have previously been delighted to be part of. Well, if after that period of self-reflection you do come to the conclusion that this won't be the right move for you the way you handle the rejection will have just as much impact on this organization's takeaways on you as the way you are handled as a rejected candidate! By the point that you've received an offer the people you've been meeting with have become invested and excited by the proposition of working with you. Giving the rejected employer constructive and timely feedback is just as critical for a candidate as for an employer or recruiter.
The professionalism you demonstrate in handling this with integrity means that not only will this organization be likely to think of you for other more suitable positions down the line (and don't forget the individuals you are dealing with may well interview you again when they have moved on themselves), sometimes if your skills set is one that they really can't miss out on, they might explore the possibility of tailoring the role more closely to what fits for you.
Just as critically when thinking about this in the context of a career in social change if you have identified core issues with the job you have been offered, such as overly competing priorities or jarring technical competencies, by identifying this and sharing your thoughts you could be helping an institution with a fantastic mission to gain strength in that purpose by resourcing themselves even better (and demonstrating your strategic nous even further to boot)!
____________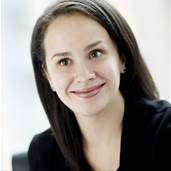 Based in London, Carolyn works as part of the global recruitment team at Open Society Foundations on talent engagement, attraction and direct sourcing strategies for mid to senior level hires.  Before coming to OSF she worked in executive search, most recently as part of the not-for-profit team at Odgers Berndtson, the UK's pre-eminent executive search firm, where she handled the delivery and execution of a range of executive and non-executive appointments across the sector.