How do you change the world through digital story-telling? While story-telling is as old as humanity itself, the job title Digital Story-teller wasn't even invented until a few years ago. Is digital storytelling just a fancy word for marking, or is it a more authentic form of engagement and how can use the process to advance positive social change? What are the key skills and careers paths for those who want to work at the intersection of technology, media and stories?
In Episode 10 of Season 6, Matt Scott shares about how built a career as a digital storyteller.
Matt has been fascinated by the role of narrative in driving global impact, stemming from his previous work in the sexual assault advocacy space. For the past five years, he has been involved in multiple social media for social change initiatives with some of the leading organizations in the world.
Matt is also the creator of 180 of Impact a storytelling project to reverse engineer social change through conversations with 180 change makers and social entrepreneurs worldwide.
To hear the episode click here.
Check out previous seasons & episodes of our Award-Winning Social Change Career Podcast.
Key Links:
Related topics
Have you seen the new PCDN.global
We love changemakers and our mission is to support your journey to change the world while making a living.
PCDN Coaching Services. We love to help you because of your commitment to change. Helping the world is a tough business. So let us help you so you continue your mission. Book a 15 minute free consult.
Become a member of the PCDN Career Campusto get daily access (to job opportunities) community (network with other impact professionals); learning with sector-experts and receive guidance from PCDN Career Coaches.  
This episode was brought to you thanks to the Rotary Peace Fellowship: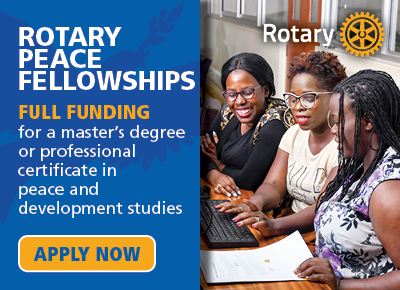 Are you an existing or emerging peace leader looking to take your career to the next level? You might be eligible to receive full funding to pursue a MA or professional certificate in peace & conflict studies. Learn more about Rotary Peace Fellowships at www.rotary.org/peace-fellowships