This episode was brought to you thanks to the Rotary Peace Fellowship (see below for more info on the opportunity)
After 2020 we all know a thing of two about disasters. But there are folks like Yotam Polizer who have built amazing careers providing humanitarian relief at a global scale.
Yotam Polizer is CEO of Israel's biggest humanitarian NGO active in 15 counties including Israel, U.S., Italy and currently very busy with Covid-19 victims.  Under Yotam's leadership, IsraAID have participated in several contexts including the Syria and Yazidi refugees, Japan, Philippines, South Korea, Nepal, Sierra Leone, Guatemala and Colombia.
In Episode 2 of Season 8, listen to how Yotam initiated his passion for helping disaster victims in Nepal.  How he considers disasters opportunities for peace; why he calls his work "active anthropology" and what should you do if you want to enter the field of humanitarian aid.
Check out previous seasons & episodes of our Award-Winning Social Change Career Podcast.
*Episode recorded on January 25th, 2020
Key Links:  
**New product*** PCDN.global is launching our first ever online workshops on all things career of change. Click here for more information.  First workshop starts February 1st.  Limited spaces.
Join our free PCDN Impact Career Chats
Book a session with PCDN's Coaching Services
Become an insider and join the PCDN Career Helping Line  
Subscribe to PCDN.global's Daily or Weekly Newsletter
This episode was brought to you thanks to the Rotary Peace Fellowship: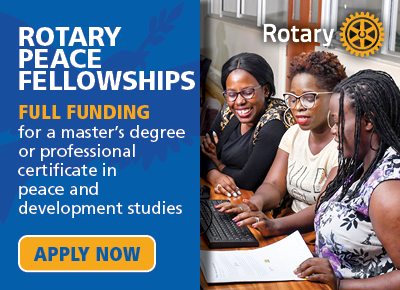 Are you an existing or emerging peace leader looking to take your career to the next level? You might be eligible to receive full funding to pursue a MA or professional certificate in peace & conflict studies. Learn more about Rotary Peace Fellowships at www.rotary.org/peace-fellowships