We enable extraordinary individuals, from across the globe and from diverse disciplines, to increase their capacity to make the world a better place.
Crossposted from Yale University
Each year, the Program selects a diverse cohort of World Fellows to spend four months together in residence at Yale University to grow intellectually, share knowledge, strengthen skills and expand networks.
World Fellows are people of character, integrity, energy and talent. They are dynamic, creative, disruptive and innovative. They are selfless leaders who serve, inspire and motivate others. They have demonstrated impact, they are on the rise in their careers, and they are ambitious to grow to their full potential.
Established in 2002, the Program now has a network of over 300 World Fellows contributing to their communities in 90 countries, connected to each other and to Yale.
he Maurice R. Greenberg World Fellows Program is a four-month, full-time residential program based out of Yale's Jackson Institute for Global Affairs. The Program runs annually from mid-August to mid-December.
The Program provides World Fellows the opportunity to expand their vision, learn from each other, and grow personally and professionally. World Fellows contribute to Yale's intellectual life, give talks and participate on panels, collaborate with peers, audit classes, and mentor students.
Key components of the Program are:
Weekly Seminars
Good Society. World Fellows present to each other their vision for making the world a better place, what they do professionally, and how they contribute to building the 'good society.'
Salon. World Fellows host distinguished guests for discussions on key topics, expanding their knowledge and challenging their views.
Personal Development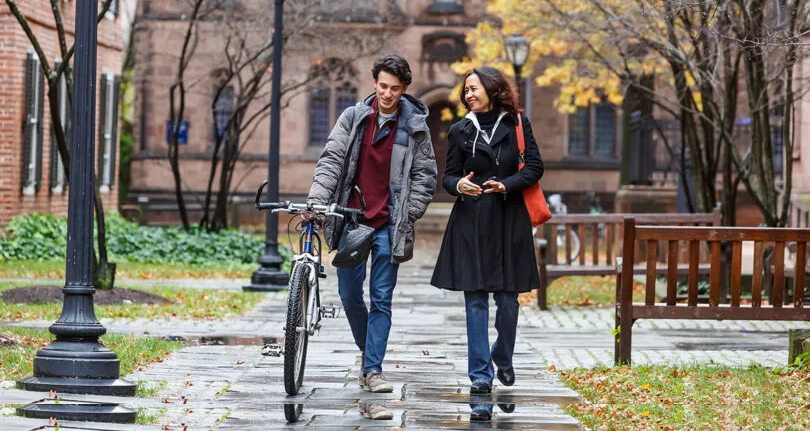 World Fellows receive individual and group coaching and skills development training. World Fellows can audit many of the 2,000+ courses offered at Yale, work on individual or collaborative projects, and conduct independent research.
Hosting Events
World Fellows give talks and participate on panels across Yale, sharing their knowledge and expertise with students and faculty. Fellows are introduced to the campus during our annual World Fellows Night open house, which draws hundreds of attendees.
Mentoring Students
World Fellows mentor students (both undergraduate and graduate) who apply to be their liaisons. The student liaisons assist World Fellows in putting on events and ensure that they are fully immersed in life at Yale.
Group Travel
Fellows have the opportunity to explore our dynamic region, both on their own and during our group trips to New York City and Washington, DC, plus a retreat in the beautiful Berkshire mountains.
Not surprisingly, admission to the World Fellows program is highly competitive. We receive thousands of applications from around the globe for an extremely limited number of fellowships. Each cohort of Fellows is geographically balanced and represents a wide range of professions, talents, experience, cultures, people, perspectives.
We are currently accepting applications for the 2021 World Fellows program.
Application deadline: December 2, 2020 at 1:00 PM EST.
Apply now
APPLICATION REQUIREMENTS

Applicants should be between five and twenty-five years into their professional careers, with demonstrated and significant accomplishments at a regional, national, or international level. The average age of a World Fellow is 39, though there is no minimum or maximum age limit.
Applicants must be citizens of a country other than the United States.
While applicants who hold dual citizenship with the United States are eligible, strong preference is given to candidates whose work is focused outside the United States.
Applicants must be fluent in English.An excellent command of the English language is essential to successfully participating in the program.
World Fellows are required to be in residence at Yale University in New Haven for the entirety of the program which runs from mid-August through mid-December.