Crossposted from Imapct Capital Managers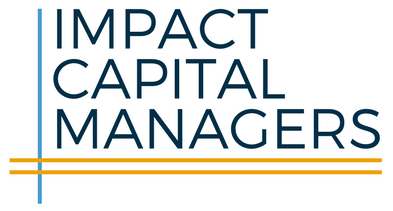 The ICM Mosaic Fellowship is part of the Impact Capital Managers commitment to build a pipeline of diverse, skilled talent in the alternative investment industry.
The Mosaic Fellowship provides high-performing first-year graduate students from traditionally underrepresented backgrounds the opportunity to spend a summer as a Summer Associate at one of ICM's member funds - North America's leading private capital funds investing for positive social & environmental impact and superior return. Fellows will have exposure to all areas of fund management including: landscape analysis and market research, deal sourcing and due diligence, impact measurement and management, fundraising, and marketing and branding.
The ICM Mosaic Fellowship is a paid fellowship and is made possible in part by our valued grant partners at the Ford Foundation, MacArthur Foundation, W.K. Kellogg Foundation, and the Surdna Foundation.
Meet the ICM Mosaic Fellows from 2020 and 2021 here.
Learn from Impact Capital Managers
Mosaic Fellows will put their coursework into practice and get hands-on experience doing the work of private capital impact investing. Impact Capital Managers members are recognized leaders in the field with over 100 years combined experience investing for both financial return and positive social and environmental impact. In addition to their day-to-day work, Fellows will go through a custom impact investing focused curriculum, led by leadership from ICM member funds. Topics covered in these courses will include impact measurement and management (IMM), financial modeling, career pathing in the impact space, and more. These closed-door sessions provide a unique opportunity to ask any and all questions to industry leaders.
"My summer as a Mosaic Fellow was a truly unparalleled experience. In 10 weeks I was able to develop critical skills as an impact investor, build meaningful and lasting relationships with leaders in the field, and better define my career path. I can't imagine a better way to spend a summer and launch my career in impact investing." - 2020 Mosaic Fellow
Receive Mentorship
In addition to the coaching and guidance that is provided throughout the summer by a host funds' senior leadership, each Fellow has the opportunity to be matched with a mentor from another ICM fund. This gives Fellows the chance to both expand their network in the impact investing space and receive hands-on support throughout the summer.
"ICM matched me with a mentor who provided extremely valuable insights which helped improve my day-to-day performance throughout the internship and refine my post-MBA career plan." - 2021 Mosaic Fellow
"[My Mentor] was AMAZING. I felt like I could talk to her about anything and she provided very tangible advice as I tried to make the most of my remote internship." - 2020 Mosaic Fellow
Make an Impact
Fellows will learn about the unique challenges of impact investing and what it takes to successfully invest for impact and return - from deal sourcing, to partnering with portfolio companies, to planning for a mutually successful exit. They will own mission-critical projects and workstreams alongside senior leadership and provide insights and perspectives that will have a fund-wide impact.
"The Mosaic Fellowship solidified my desire to pursue a meaningful career as an impact investor. This opportunity allowed me to see how top funds can catalyze change through mission-driven capital in addition to achieving market-rate returns."
- 2020 Mosaic Fellow
Build Your Network
Over the course of the summer, Fellows will connect with one another as well as impact investing leaders across the ecosystem. In addition to regular calls and virtual meetings, Fellows will have the opportunity to meet and build relationships with ICM's Board of Directors, fellow ICM members, and entrepreneurs, and friends-in-the-field.
"It was a great opportunity to be exposed to the ins and outs of impact investing. Although I gained valuable knowledge from hands-on experience, there was plenty of value derived from connecting with other purpose-driven leaders in the space. It was a true pleasure working at my host fund where I developed relationships that will last a lifetime." - 2021 Mosaic Fellow