WELCOME TO PCDN's CAREER CAMPUS
Are you searching for directions with a map or an app? 
PCDN Career Campus is like a GPS for your career. 
We help you find the smart path to advance your career of impact.
World-Class Curated Content​
Members get our Exclusive Daily Digest delivered to your inbox, amounting to over 200+ jobs & fellowships per month. Now, you can focus on what's really important.
Job searching often is a very stressful process. Being part of a community makes all the difference.
Get access to leading experts in the social impact sector who provide practical insights on your career path.
Included in the PCDN Career Center
The World's Best Newsletter on Impact Jobs
Get the world's best hand-curated opportunities & content in your inbox.
Ask Us Anything Sessions
Drop-in career support. Each month join an open session to get answers to your career questions.
Career webinars with sectoral experts
Each month participate in a workshop with leading experts on careers of impact.
A Community of Trouble Makers for Good
Get access to our Slack group with more job & career opps, interactive support and more.
Networking for Impact
Learn with & from your peers through informal networking meetups to build deep connections using one of the world's coolest platforms.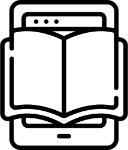 Resources & Discounts
Receive our e-book on Searching for Social Impact Jobs, Regular Career Tips Videos, + huge discounts and early access on all PCDN products.
"From PCDN I applied for a professional development program which helped to launch my career into a mid-level professional thanks to the training program advertised on the platform, guidance received from members and networking. Since then, my career has grown tremendously. I'm forever grateful to PCDN,. It is a family of professionals which I'm proud to be a member."
Helen Mayelle
Save the Children, South Sudan
Hear from our community about our impact..
Dr. Craig Zelizer
Craig is a recognized leader in the social sector field and has worked across leading higher education institutions, international development institutions and social enterprises.

Dr. Zelizer has designed/led trainings, workshops and consultancies in over 20 countries for organizations including with USIP, USAID, CRS, SIDA & Rotary International.

He is one of the world's leading experts on careers and the future of work in the social impact space, having conducting pioneering research in this area and mentoring thousands of students and professionals in advancing their careers.

From 2006 to 2016 he served as a professor in the Conflict Resolution program at Georgetown University, where he still serves as an Adjunct Faculty teaching a class on social entrepreneurship.

Dr. Zelizer has received several awards including George Mason's School of Conflict Analysis and Resolution's alumni of the year award and an alumni career achievement award from Central European University. He has held multiple fellowships including serving as a Fulbright Junior Scholar in Hungary for Two years and as a Boren Fellow in Bosnia-Herzegovina.
Dr. Catalina Rojas
Dr. Rojas helps lead strategic development, partnerships, content development and programming to engage for a global community of trouble makers for good.

She is a noted expert on gender, development and conflict resolution. As director of Global Partnerships at Women Thrive Worldwide, she created a worldwide women's network and led training and consultation processes to increase the advocacy capacity of women's NGOs and CBOs.

Prior to joining Women Thrive, Dr. Rojas was a consultant on gender, conflict and development issues with various international organizations including the IIS, OAS, USAID, UNIFEM.

Dr. Rojas has a Ph.D. in Conflict Analysis and Resolution from George Mason University. Originally from Bogotá, Colombia, she has over two decades of experience working with civil society organizations in the Global South, including working in the peace movement in her home country.
Dr. Rojas has taught, trained and conducted research in Latin America, South East Asia, West Africa and the U.S. including at Georgetown University.

Catalina moved back to her native Colombia, mainly to watch her son play soccer; wear flip flops year-round and enjoy fresh papaya every morning.
Frequently asked Questions: