This event was held on June 21 from 7 am to 1pm US EST and gathered some of the world's most talented organizations and professionals hiring and supporting a wide-variety of changemakers advancing careers of impact. We combined our collective experience, reach, and creativity in a highly interactive & engaging online event with hundreds of professionals and students seeking to combine purpose and their career.
Over 35 highly interactive workshops were offered, 30+ social impact exhibitors and participants walked away with new ideas, connections and strategies for all things careers of impact and change.
Do Good + Do Well. While the event has finished the session recordings can be accessed on the event platform.
To access the recordings make a donation to an organization working on covid relief in India, Colombia or other locations. Choose the amount you want to give as well as the organization (or select one we recommend & trust).
Once you register we will provide information on how to access the videos. Note the full list of sessions are below, we have recordings for about 80% of them. The sessions with three *** next to the event name are ones for which recordings are accessible. 
WHY Access the Session Recordings?
THE Co-Creater Collaborative
This event is being convened by a group of leading social sector organizations and professionals who are sharing their collective expertise, passion and energy pro-bono to make this the best event possible including:

Select key Employers & Social Impact Orgs who will be Exhibiting
Seeking to reach a global audience of impact professionals?
If you're an employer, fellowship provider, academic institution, training provider or service provider in the social impact/social change sectors explore why having a virtual booth is a smart choice to reach the right audience. Learn more here
| EVENT | ACTIVITY |
| --- | --- |
| Welcome | Fun intro and overview |
| First Series of Breakout Sessions | 10+ sessions on all things careers of impact |
| Networking & Meetups | Meet with your peers, visit chat with social impact orgs in the exhibit hall |
| Second series of breakout sessions | 10+ sessions on all things careers of impact |
| Networking & Meetups | Meet with your peers, visit chat with social impact orgs in the exhibit hall |
| Third series of breakout sessions | 10+ sessions on all things careers of impact |
| Closing Keynote | Key Thoughts on the future of work and impact careers |
| Open Networking & Visit Exhibtors | Last hour open networking & chatting with exhibitors |
The Breakout Sessions (recordings are available for sessions with three ***)
***Sustainable talent: what the organizations that are changing the world are looking for, Rafa Achondo, CEO

***Resumes for Impact, Lucille Jade Galvan
,Career Services Director
***Finding Direction and
Connecting with Purpose, Geraldine Hepp, Global Community Director
***Hacking Your Skillset While
Doing Good, Erin Aucar, DC Regional Engagement Manager
Networking for Impact Toolkit
, Dan Kieran, Career Coach
***Building a career at the
intersection of the private sector and the SDGs, Noha Hefny, Founder & CEO People of Impact, Award-Winning Social Entrepreneur, Global Consultant, Speaker & Co-author
Crafting Your Impact Story,
Surabhi Lal, Adjunct Professor at NYU, host of SIPS & Leadership, Founder of SLC Collaborative Ventures

***How to Navigate a Generalist
Career Path, Gretchen Ehle, Director of Business Development

Wellbeing at the Center of Our
Response to Education, Jigyasa Labroo, Co-Founder & CEO
***Transitioning to the Social
Sector, Alam Bains, Associate Director at India for Social Sector Leaders
***Working with Recruiters,
Everything you Wanted to Know, Emily Davila, Head of Research

Mission & Money. Linking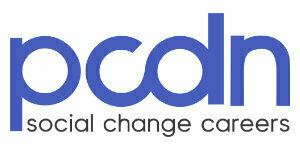 Your Values, Personal Finances & Your Career. Craig Zelizer, Founder & CEO,  Catalina Rojas, Director of Innovation

Careers in Peacebuilding and Countering Violent Extremism, Abdirashid Hussein, Senior Consultant
***Careers in Sustainability
& Green Jobs in the Global South, Manuela Guzman, Inspiration Leader
Lead with Peace & Purpose, Mandar Apte, Executive Director 
***Building Personal Brand
& Thought Leadership, ElsaMarie D'Silva, Founder
***3 Common Mistakes to 
Avoid When Designing Your International Career, Kyle King, Managing Director
***From the Amish Country to 
Asia: How I Ended Up Here through International Development, Joseph Truong, Supervisory Development Outreach and Communications Officer
Building a Career at 
the Intersection of Profit & Purpose, Lynn Yap, Author & Managing Director of Actv8
***Networking and Skills for
Social Impact, Leadership team, Satyam Vyas, Rahul Balakrishnan &  Ridhika Bagga
***#nickatnoon LinkedIn
Job Search Trends, Nick Martin, CEO
***Before you Help:
Identifying your Positionality, Privilege & Power, Katie Fuhs, Operations and Program Officer
Seeing Peace: Helping Interfaith Work and Peacebuilding Collaborate. Dr. Father
William Headley, Founding Dean
Careers in CSR: How

to Transition: Anna Derinova-
Hartmann, Community Engagement & CSR
***Strategies for reinventing your
career, Pauline Ndonga, Senior Program Manager
Uncovering your North Star
Laura Francios, Co-Founder of impact enterprise program, The Spaceship, mentor at Fashion For Good Mumbai and The Bridge Fashion Incubator Singapore
How to write an Effective
Global Health Resume, Malika Mirkahanova, Outreach & Recruitment Strategist
Careers in Sport for Social Change: Untapped Resources and Opportunities, Dr. Alexis Lyras, Senior Fellow , Founder at Olympism 4 Humanity
Youth, Economic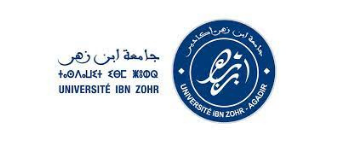 Opportunities & Trends in Careers. Imane El Ouizgani, Professor of Human Resource Management
***Playing Proxy (or a structured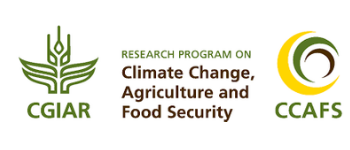 approach to landing a job in Venture Capital/Innovative Finance), Swarandeep Singh Kambo, Specialist – Sustainable Finance
***Podcasting to Super Charge
your Impact Career Options, Paul Zelizer, Founder
***Leveraging LinkedIn for Your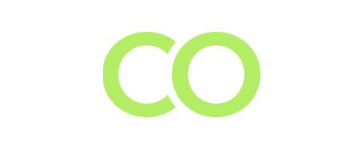 Social Impact Job Search, Caroline Ouwerkerk, Principle Career Coach
Using design thinking for
advancing your social impact career. Cole Hoover, Director of the Moving Worlds Institute Fellowship
This event is open to students and professionals from entry level job seekers to mid-senior stage professionals seeking to enter the impact sector.  The common thread is a strong focus on to link you career to positive impact in the world. We also welcome career advisors at universities, human resource professionals & employers (please get in contact if your organization would like like to explore having an employer booth at the event)
This event is designed to help a global community of students and professionals while supporting  innovative covid relief efforts. We are doing this event entirely pro-bono, but we are requiring a donation (ideally from $5 to $35 USD) to an organization focused on covid relief and/or economic development. During the registration process we list a number of key vetted orgs and you're also welcome to choose one in your own country.