This is a sponsored post on PCDN.
Drexel University is excited to announce the formal approval of a new educational discipline in Peace Engineering.
This field of study integrates traditional engineering disciplines for the outcome of peace through the avoidance, mitigation, and remediation of violent conflict within the design of systems and their components.
This initiative is directed at:
1) CREATING a talent base for corporations and global organizations, and
2) DEVELOPING new technologies and needed engineering solutions.
In both cases, the focus is on modern, violent conflict and the role of engineered systems within conflict environments. Specific outcome examples include: improved business continuity during conflict; asset design and fortification for conflict; systems resiliency; quantitative risk analysis and mitigation; long-term investment strategies for infrastructure; the forecasting of conflict; and above all else, the safety and preservation of human life. Beginning this fall, Drexel's College of Engineering will matriculate its first class for the degree of Masters of Science in Peace Engineering.
Regardless of the motivator, human conflict outcomes are bounded by two conditions, peace or violence. Most people prefer outcomes strongly favoring peace, yet, during the last century the world has observed violence at levels never witnessed previously. Today, we are observing disturbing and dramatic changes in the mechanisms of conflict, the targets of aggression, and the ranges of organizations involved in violent conflict. Much of these changes are embedded with or exploit engineered systems. Estimates of the cost of global conflicts in 2015 were $13.6 trillion[1].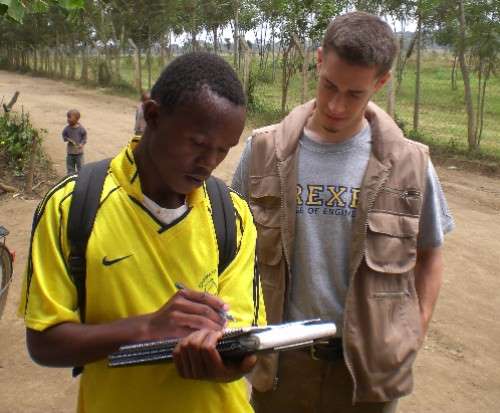 It is our belief that engineering plays an important role in promoting the outcome of peace in conflict situations, however, this program is the first to create curriculum and learning opportunities (e.g., cooperative learning experiences) towards an accelerated career working in situations where conflict represents a major element of engineering design and practice. Through this effort we will create a very different skill set and perspective than current engineering disciplines provide. The practice of Peace Engineering will be valued in a wide-number of of companies and global organizations that rely on global operations where conflict represents a risk or liability to operations, investment, or safety.
Engineering for peace represents a fusion of engineering design and practice with the needs of society at a grand scale.
We consider the challenge to be more important and complex than most previous great engineering tasks, as Peace Engineering will extend well beyond machines, technological systems, and infrastructure, into the integration of engineering with global human behavior. This effort represents the first dedicated recognition that the engineering profession can, and should, have a profound role to play in reducing violent conflict and advancing peace, globally.
For more details click here
[1] Davos World Economic Forum, 2016