Welcome to PCDNetwork's inspire | connect | act career series. Our mission for 2017 is to get you from passion to hired.
Each month a topic is be explored via blogposts, a webinar and other events. Check here for the yearlong program that PCDNnetwork has prepared for your successful job search.
The last Thursday of every month, PCDNetwork hosts a webinar dedicated to an in-depth discussion of that month's topic.
We wanted to end the year covering all aspects of your career of impact. A key part of a healthy career is not only your ability to write a compelling resume, land jobs, get promotions but also how you handle all aspects of your life. If you focus solely on working/studying without cultivating a personal life, without taking care of your health, without giving you space to rejuvenate and relax, what could happen? At first nothing. But overtime you face the risk of burnout or worse, illness. In this webinar we talk about work-life balance issues for social change professionals. What is work-life balance? How to develop strategies to prevent burnout? What are employers thinking about it? What does it mean for a social change professional? What can you do to bring more balance and joy in your life?
In this webinar you will learn, among many other things:
What is work-life balance? wellness?
What does work-life balance means to YOU

Issues of work-life balance for social change professionals
Tips for preventing burnout in the workplace
When: November 30th, 2017

Time: 1:30 pm EST*
To Register: Click here
*Click here to find the webinar in your time zone
Click here to see more on our amazing year of activities on career in change
This webinar will feature three leading professionals including:
Surabhi Lal, Director of Career Services from NYU,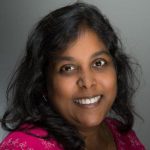 Surabhi has over a decade of experience in career development. She focuses on career coaching and planning for Wagner graduate students and alumni, ranging from those who are just starting their careers to seasoned professionals, as well as those who are changing careers. She has worked in leadership and career development within universities, built systems and innovative programs in internationally focused start-up organizations, and worked in grants management. She finds joy in making the unwritten rules of a job search more explicit and guiding others on their journey to career success. Surabhi has a Master of Education from The University of Vermont and bachelor degrees from Virginia Tech in Agricultural Economics and Liberal Arts.
David Smith, Career Coach and Consultant

David J. Smith's work spans the fields of peacebuilding, conflict resolution, and civic and global education. He has over 30 years' experience as an educational consultant, lawyer, mediator, college professor, trainer, senior program officer, senior manager, and author. David supports educators, youth, and professionals in developing institution-wide initiatives and student activities promoting civic, conflict, and peacebuilding awareness. He works with groups and individuals in need of career coaching, mediation, and conflict engagement assistance. He has worked with over 500 colleges around the U.S. and has given nearly 600 talks on peacebuilding, conflict resolution, and international education.
Catalina Rojas, PCDN

Dr. Catalina Rojas is originally from Bogotá, Colombia. However, she came to the U.S. to pursue her doctoral studies, fell in love with boy and has made the Washington DC area, her home for 18 years. She is part of the PCDN team. The official title is Director of Innovation but in reality she is involved in most aspects of the PCDN operation. Prior to PCDN, Dr. Rojas worked in the intersection of policy, international development and gender for a Washington DC women's organization: Women Thrive Worldwide. She has a Ph.D in Conflict Analysis and Resolution and she specializes in gender and peacebuilding issues. Working for a small organization gives her the flexibility to spend as much time as possible with her intrepid and fabulous 6 year old who already is better at her doing pull-ups. She is an avid (not so good) crossfitter, lover of healthy nutrition (she even has a food blog) and wishes she could have a treadmill desk so that she can do all her work standing up and walking.