Webinar
This month's career series is sponsored by Rotary's Peace Fellowship program (more information is below)
Welcome to PCDNetwork's inspire | connect | act career series. Our mission for 2017 is to get you from passion to hired.
Each month a topic is be explored via blogposts, a webinar and other events. Check here for the yearlong program that PCDNnetwork has prepared for your sucessful job search.
The last Thursday of every month, PCDNetwork hosts a webinar dedicated to in-depth discussion of that month's topic.
For October, we had a wonderful webinar (see the recording below) focused on how one can use fellowships (academic and professional ones) as a way to advance training and one's career in social change. There are a plethora of fellowship programs that provide financial support, a community and way to gain more experience, pursue further educational training and/or contribute to advancing social change through direct work.
Too often when exploring career paths, individuals consider jobs, volunteer experience or paid employment the only options. Applying for and potentially securing relevant fellowships can be an excellent means to explore at almost any stage of one's career, from post-grad opportunities to mid-career professionals.
Applying for fellowships however takes preparation, hard work and willingness to apply and be rejected. Understanding the fellowship ecosystem, why organization's generously support fellows, what makes for a competitive application and the nuts and bolts of of the process can help increase one's chances of being successful.
In this webinar you will learn, among many other things:
Understanding the priorities of fellowship grant organizations
How to find the right potential fellowship for you

Key tips for developing a competitive application.
This webinar featured four leading professionals including: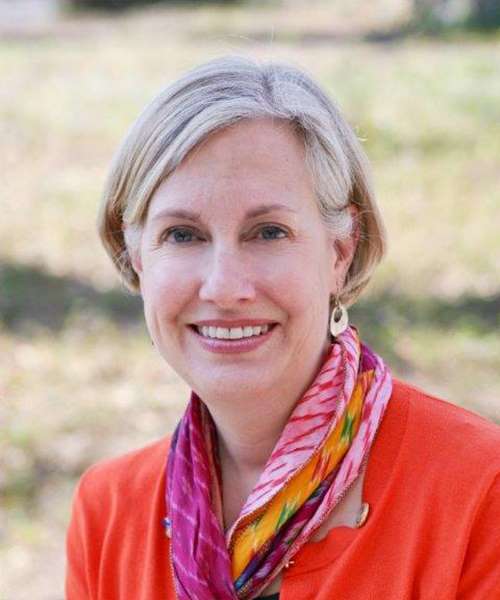 Susan Carroll, Managing Director of the Duke-UNC Rotary Peace Center.  Susan was named managing director of the Duke-UNC Rotary Peace Center in 2015. She joined the center in 2005 as coordinator and became assistant director in 2011. Carroll has more than 20 years of experience in the field of international humanitarian assistance, principally working for the United Nations High Commissioner for Refugees. In 1991, she was the first UN Liaison Officer with the Allied Forces in Incirlik, Turkey, working with military personnel on the protection and assistance of Kurdish refugees. Carroll received her bachelor's degree in geology from Wesleyan University in Middletown, Conn., and has done graduate studies at the Institut Universitaire des Hautes Etudes Internationales in Geneva. She had a brief professional detour when she worked in residential real estate in Cambridge, Mass., and in 2002, was part of the team that sold Julia Child's house.

Aileen O'Donnell, Lead,  Alumni Relations & Programs, Institute of International Education In her role she leads programming for an alumni audience encompassing 27,000 participants annually on more than 150 programs around the world, such as the Boren Awards, Fulbright Student and Scholar Programs, GE Foundation Scholar-Leaders Program, and IIE's Scholar Rescue Fund. In her role, Aileen heads the development of Institute-wide strategies for alumni data systems, past participant grantee assessments, and comprehensive engagement strategies and initiatives. Working in alumni relations, she is most passionate about creating valuable resources for wide-ranging grantee audiences, specifically career advancement resources and networks; she has expertise in developing and facilitating webinars, workshops, and other resources to help returnees articulate the transferable skills gained from immersive international experiences in a meaningful way to employers – through resumes, cover letters, and interviews. Aileen holds a M.A. in Public Policy from Central European University (CEU) with a focus on higher education management. She graduated from Elon University with a B.A. in International Relations and History.
Lora Seery, Laura Senior Program Manager at Institute of International Education
Lora Seery is an Outreach & Recruitment Manager at the Institute of International Education. Lora serves as the Fulbright Program Adviser (FPA) Liaison to a network of 1,600 advisers at colleges and universities across the United States. Prior to starting at IIE in 2014, Lora worked at Bard College as the Associate Dean of Students
Craig Zelizer,  CEO, PCDNetwork,Craig is the Founder and CEO of PCDN. Craig has dedicated his life to being an entrepreneur and to creating a more peaceful world. From 2006 through May 2016, he was a professor in the Georgetown Conflict Resolution MA Program, serving as the program's second faculty hire. He helped grow the program into one of the world's leading academic programs, assisted in a 300% growth of students and faculty, developed countless new partnerships and served in the program's senior leadership, including serving as Associate Director for more than six years (also twice as Interim Director). He made the decision in spring 2016 to leave his position to focus full-time on scaling PCDN.  He does continue to serve as an adjunct faculty in the program teaching a class on social entrepreneurship. Before creating PCDN, Craig also helped to found two NG0s – the Alliance for Conflict Transformation and the TEAM foundation in Hungary.
The event is free to everyone, we have limited space so reserve and share with others. The session will take place on the Zoom webinar platform. Participants will be provided with the login info prior to the event.
This month's career series is sponsored by
Rotary's Peace Fellowship program
The fully funded Rotary Peace Fellowship increases the capacity of current and emerging peace leaders through academic training, field experience, and professional networking. Up to 100 leaders are selected globally every year to earn either a master's degree or a professional development certificate in peace and conflict studies at one of six Rotary Peace Centers at leading universities around the world. Applications go live in early February and the application deadline is 31 May. Learn more today by visiting www.rotary.org/peace-fellowships